Newman Alumni Friends 1968 - 71 Network
NAF! 68 – 69 was set up in 2010 by Terry Murphy and Graham McFarlane (from the 68 – 71 alumni cohort).
The aim was to create a network of alumni to support Newman's bid for University status. When that was achieved in 2013, NAF! widened its brief to include cultural and social events. We meet in Birmingham each term to organise events. Since 2013 NAF! members have met up in Bedford; Leeds; Liverpool; London; Manchester; Oxford and York.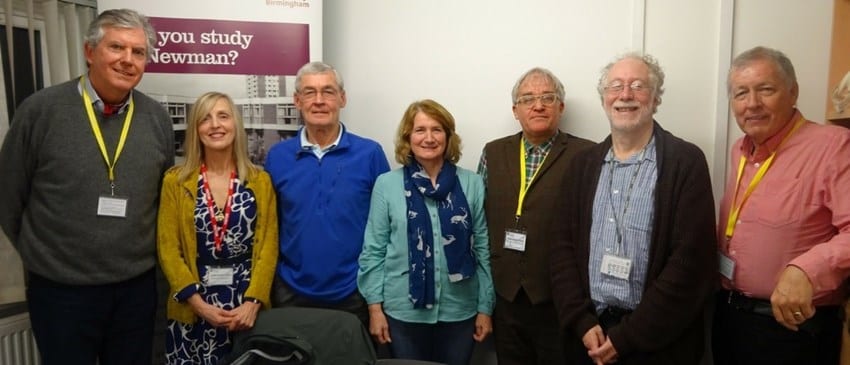 Events for 2019
If you would like further information on any of the events below, please contact Graham direct on: dr.gmcfarlane@ntlworld.com
FIRST MEETING 2020
Wednesday 29th January
Visit to the WILLIAM BLAKE EXHIBITION
Tate Britain, London, SW1P 4RG
1-3pm at the Tate – book tickets  (£17 concessions)
4-6pm social at The Parcel Yard (Kings Cross station N1C 4AH)
Wednesday 1st April 2020
12noon – 2pm Mingle & Kevin's 70th birthday celebrations at All Bar One, New Street Station (B2 4QE)
2-6pm Social (with food if you want) at Cherry Reds Cafe Bar, 88-92 John Bright Street (B1 1BN)
NAF! meeting in Map Room upstairs
'PAX et CARITAS est HOMINES'