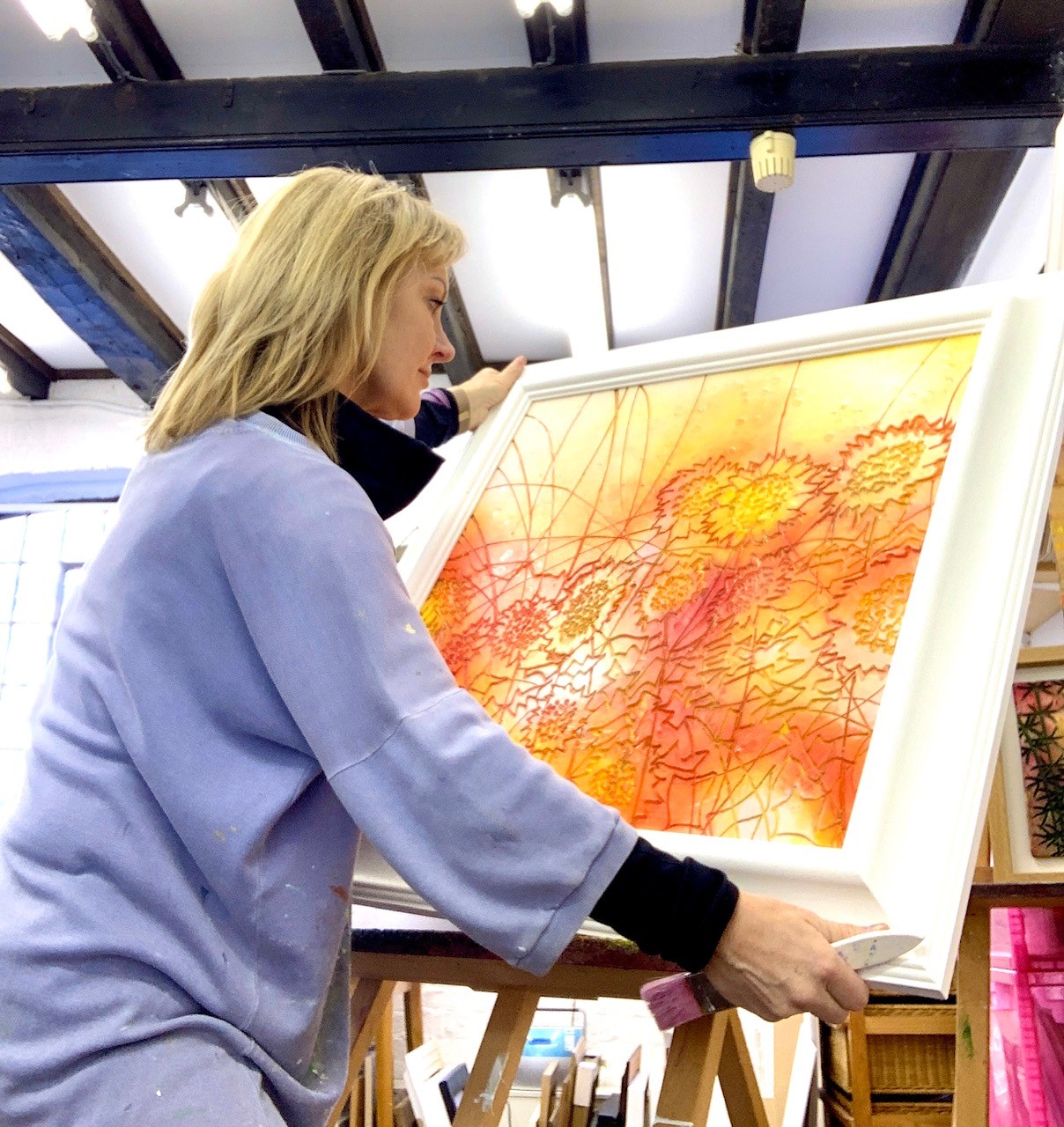 Lesley Whelan – Bachelor in Education (Art)
Artist
Lesley Whelan grew up in Birmingham and after finishing school came to study at Newman University, formerly named Newman College. Lesley studied a Bachelor of Education with a focus on Art and graduated in 1985.
Lesley enjoyed her time at Newman, commenting "It [Newman] was such a warm, friendly place and had a kind, caring ethos. Like any student I spent a lot of time enjoying myself socially but meeting people I never would have met before, realising that my dreams might be met and broadening my mind were life changing.
"It was a time when creativity and The Arts were valued and this infiltrated into how we were prepared and taught as future teachers. All of this impacted on me quite profoundly. It changed my belief system and the way I thought."
After graduating in 1985, Lesley taught in a number of primary schools in Coventry for 10 years and after having her first child, realised that she wanted to pursue her dream of becoming an artist. She then took the plunge to leave her teaching role and become a full-time artist.
Lesley was invited to become Artist in Residence at Birmingham Botanical Gardens and was given a studio in the gardens alongside a bursary. Lesley then received further funding and her work toured the UK and her success encouraged her to progress with her new career. Lesley's work then started to sell in galleries and prints of her work was stocked in John Lewis.
Lesley commented "It hasn't been an easy journey and I have worked tirelessly but my life has taken a course I will never, ever regret. Each time someone buys my work I get an enormous sense of gratitude. I am doing something I truly love and will always be grateful for that."
Lesley now works from a studio in Coventry and regularly receives commissions as well having her work in private and public collections worldwide. Lesley hopes to continue working as an artist for as long as she can and also commented "[Newman] gave me far, far more than a degree in teaching."
Lesley's work can be viewed on her website – Lesley Whelan.