Contemporary Christian Theology MA/PGDip/PGCert
Master's Degree, Postgraduate, Postgraduate Certificate, Postgraduate Diploma, September 2021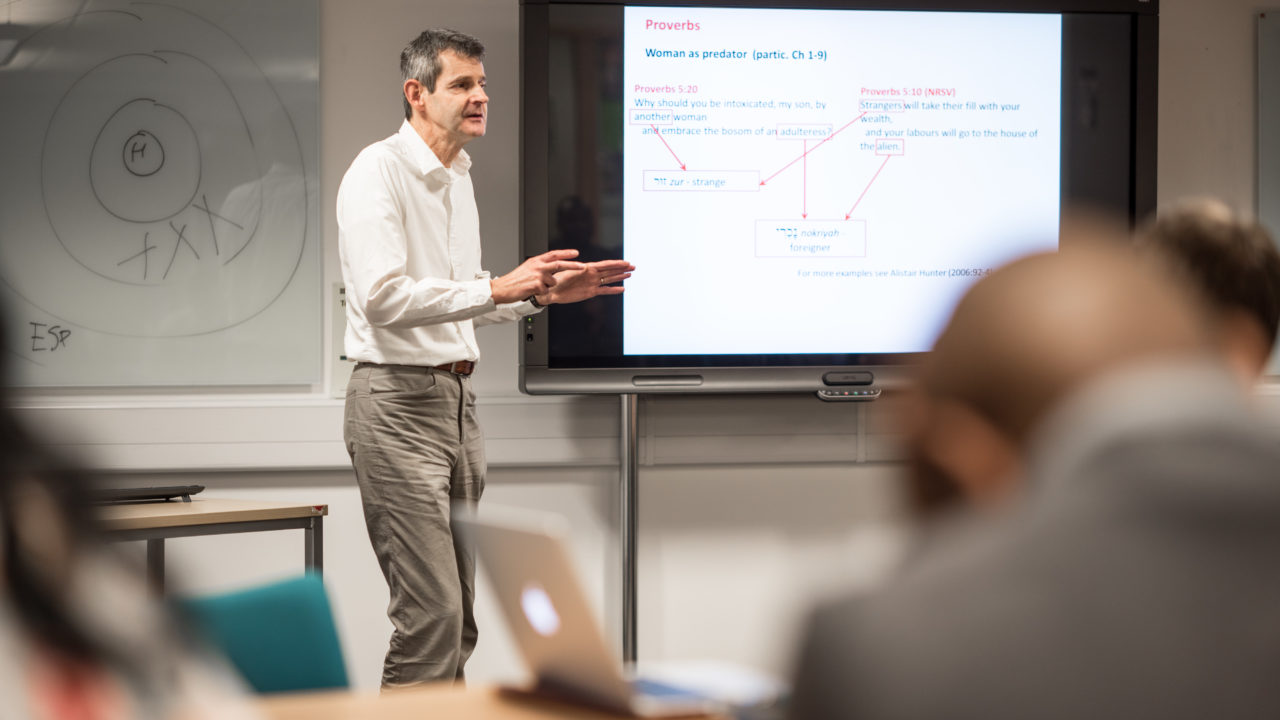 Overview
Please note that we are not recruiting to this course for September 2021 entry. We are currently reviewing our postgraduate provision in the Theology subject area, we will announce further developments in this area for September 2022 in due course. 
Newman's MA in Contemporary Christian Theology will enable you to develop your interest in theology through an engagement with some of the issues brought to light by our contemporary culture. The programme aims to open up new insights into historical schools of thought and contemporary Christian theologies through an exploration of current issues, such as those surrounding the new biotechnologies, the relationship between science and theology, and eco-feminism. The programme can be studied full-time or part-time.
Opportunities to personalize your studies
All students take the same modules and attend core lectures but where appropriate, seminars and tutorials will allow you to focus on areas of research that interest you.
Study for a Postgraduate Certificate or Diploma
It is not necessary to take a complete MA degree to enjoy parts of the programme. If you wish, you may complete just two modules of study to gain a Postgraduate Certificate (typically one year of part-time study or one semester of full-time study), or four modules to gain a Postgraduate diploma.
What modules are on offer?
This depends on whether you choose to study part-time or full-time, and on your year of entry. Some of the modules are shared with Newman's MRes programme and these offer the opportunity for interdisciplinary study and for in-depth study of a particular area of interest.
Full-time students study four modules and write a dissertation. The programme is completed in one year. All modules are compulsory but there are opportunities in some of the modules to shape assignments towards your area of interests.
Part-time students study four modules and write a dissertation. The programme is completed in 2-3 years. Due to the embedding of research skills within some of the modules, students are advised to take the modules as they appear in the outline below and choose an option in the second year.
When are the teaching sessions?
This varies depending on which modules you take. There are 3 different forms of delivery:
Most of the modules (Hermeneutics, Ethics, Constructing Theologies and Metaphysics) are taught in intensive teaching blocks with online sessions in  between. For these modules, a teaching block is typically a Friday evening and Saturday morning and afternoon) and in modules taught in this way, online support is given in between these times, allowing you to be flexible about when you study. There are usually two teaching blocks per module, one at the beginning and one towards the end of the module. In this type of module:

The first weekend offers input to enhance research skills in preparation for the first assignment
Seminars and discussion in the second weekend provides support and informal feedback for the second assignment

Two modules (Theory and its Applications and Communicating Research) require regular face-to-face attendance, typically every week (Theory and its Applications) or every other week (Communicating Research). Each session lasts approximately 2-3 hours.
The dissertation is taught through personal tutorials.
Ask Us a Question
Clearing 2021
Are you looking to join us here at Newman University this September? We are welcoming applications throughout the Summer.
Our friendly and supportive admissions team are here to help you secure your place at University.
Apply Now
Entry Requirements
Good relevant undergraduate degree (2:1 or above), or equivalent previous experience. Those who do not have a relevant degree may be asked to write a written piece to assess academic suitability.
International Students
The University is not licensed by the UK Government to sponsor migrant students under the Student route and is therefore unable to accept applications from international students at present.
If you have any questions regarding entry onto this course please contact our friendly and helpful admissions team via our Admissions Enquiry Form
Course Fees
UK Total Course Fees*:
MA – £6,000
PGDip – £4,000
PG Cert – £2,000
*Fees shown are for 2021/22 academic year. The University will review tuition fees and increase fees in line with any inflationary uplift as determined by the UK Government, if permitted by law or government policy, on enrolment and in subsequent years of your course. It is anticipated that such increases would be linked to RPI (the Retail Price Index excluding mortgage interest payments).
Course fee discount
Newman alumni are eligible for a 10% discount when enrolling onto a full Master's degree programme.
Postgraduate Loan
You can apply for a postgraduate loan of up to £11,222, when enrolling on a full Master's degree (180 credits), to use as a contribution to the cost of studying and living expenses.
For further information visit the postgraduate loans website.
Are you teaching Religious Education in a primary, secondary or special school in the UK?
Are you hoping to become a subject leader or coordinator, or Head of an RE Department? If so, you may be able to apply for funding towards the cost of the MA through the Culham St. Gabriel 3forRE scheme.  Newman University is a partner institution in this scheme. For more information visit their website.