Key Details
4.5 Years
104 Typical UCAS Tariff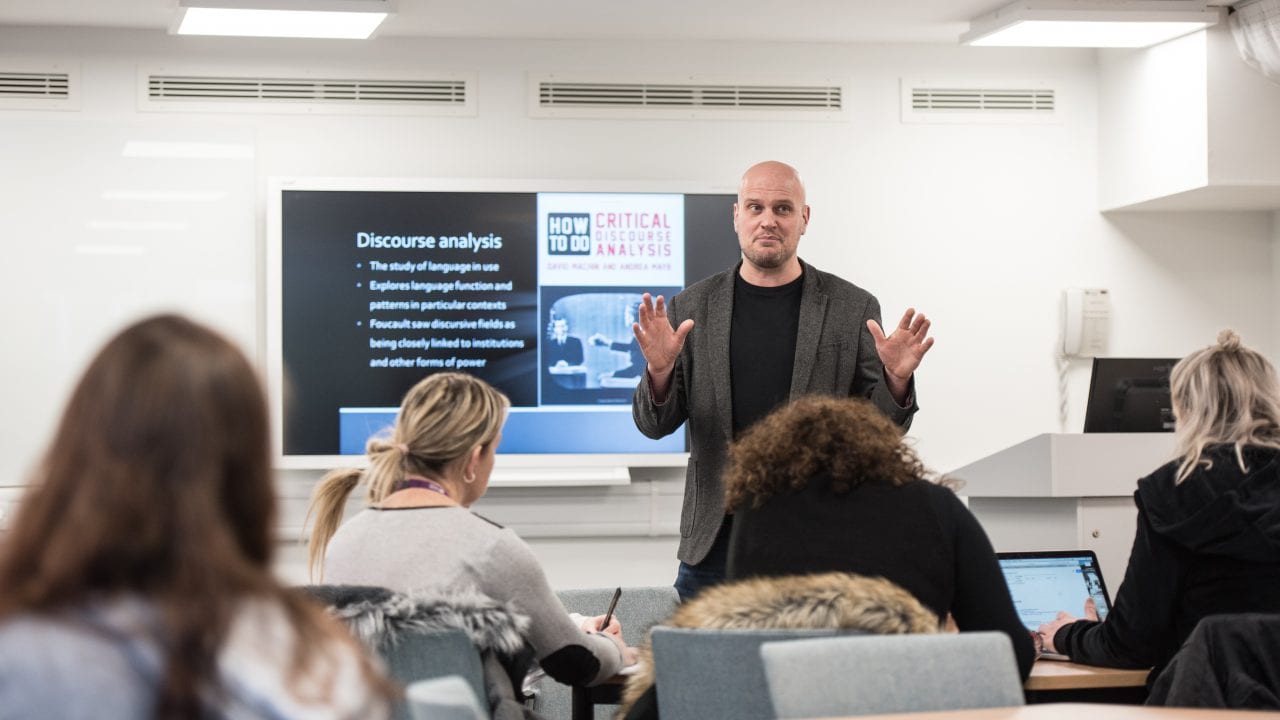 Overview
Criminology at Newman University explores crime and the criminal justice system from a critical perspective. You will quickly become a valued part of a diverse learning community seeking to understand the full range of crimes and social harms that affect us all in society. We will debate questions such as: Is crime the product of social factors or individual psychology? Is the law enforced equally on all sections of the community? What is the purpose of punishment and prisons? How can we best respond to youth violence? Our interactive classroom sessions are complemented by field trips to courts and prisons and talks by guest speakers such as ex-prisoners, Police and prison staff, magistrates, campaigners and internationally renowned academics.
Why study Criminology?
You might find that the teaching and learning on the criminology programme at Newman is not what you expect. Especially in this day and age, you can quickly access information via the internet in seconds, so for us, studying criminology at Newman is about you becoming critical criminological thinkers.
Some facts that were 'known' about crime and criminal justice 100 years ago are now discredited. Sometimes you will know more than we do, and we will acknowledge this and let you educate us. This means you will be able to challenge us as lecturers, and each other, and even change what we are learning.
Rather than listening to someone at the front of a classroom giving you information, we strive to create dialogical and democratic spaces in which we can all discuss the most pertinent and contemporary topics related to crime and the criminal justice system. This will hopefully inspire you to go and find out more. We also operate a small tutor group system designed to offer you more individual support with any personal issues and develop your study skills.
You will have opportunities to get directly involved in real world scenarios throughout the course too; for example, by working with community groups and campaigners seeking justice for people who have died in custody or with our innovative youth and community work project – ReachOut – working with local young people around issues of community safety, social media and access to Higher Education.
You will be taught by a team of experienced lecturers who all have not only written and published research in criminal justice but have worked professionally in the field too.
What does the course cover?
Year one establishes your broad understanding of the social sciences and issues of social inequality, introducing you to the many facets of criminal justice and criminological theory. You will quickly become immersed in debates about the role of the media in constructing crime as a social problem and the history and contested role of the Police service in the UK. We will explore the underlying psychological and social causes of crime and you will visit a Magistrates court to see how criminal justice is administered.
In year two you will think in more detail about 'what works' in terms of preventing and reducing crime. You will critically examine the moral and ethical dimensions of punishment and explore a range of social problems, considering how criminal justice and social policy offer very different ways of responding. You will also have the choice of studying either the psychology of the criminal justice system or exploring criminal justice systems across the world, comparing responses to global crime topics. This will deepen your understanding of the theoretical assumptions and ideologies that frame criminal justice policy in our increasingly globalised society. You will also have the opportunity to develop your ideas for your final year capstone project and undertake a work placement as part of your studies.
In your final year you will delve deeper into issues of equality and diversity in criminal justice and the crimes committed by big business, corporations and state actors such as the Police and national governments. You will also pursue independent, in-depth research into a criminological topic of particular interest to you. This can either be in the form of a traditional dissertation or an extended project that explains a crime related issue to an audience of your choice. You will also be able to choose from a range of tailored option modules that, for example, examine youth crime or explore crime in a specific neighborhood through a photography project.
How will I be assessed?
All assessment is via coursework in the form of essays, personal reflective accounts, individual and group presentations, reports, case studies and digital projects like film or photography based on your own field observations. There are no formal examinations in the programme. You will receive regular feedback to help with your assignments through our tutor group system and individual tutorials
What careers could I consider?
We hope that you will leave having developed transferable skills that are highly valued by employers in a variety of work situations. There is a wide range of possible career destinations where criminology graduates find themselves able to be a force for change and influence, including: probation, policing, victim support, youth offending, crime analysts, local government, and in the voluntary and private sectors.
Start Your Newman Journey Today
Thinking of joining us in September 2020? Make sure you submit your application to UCAS before the 15th January deadline. If you need support with your application, then contact our friendly and helpful admissions team via the link below.
Apply Now
Contact Details
For Admissions Enquiries
For course specific enquiries
Peter Harris (Senior Lecturer in Criminology)
Entry Requirements
You must achieve at least 104 UCAS points including a minimum of CC at A level or equivalent (e.g.MM at BTEC Diploma; MPP at BTEC Extended Diploma) towards the total tariff.
As it is not possible to achieve 104 UCAS points through an Access course, Access Students will need 106 UCAS points. You can reach this with the following combination of Distinction, Merit and/ or Pass grades at level 3 achieved from a completed Access course. 106 UCAS Points: D27-M0-P18; D124-M6-P15; D21-M12-P12; D18-M18-P9; D15-M24-P6; D12-M24-P3; D9-M36-P0. 
Five GCSEs at grade 4 (or C) or above (or recognised equivalents), including English Language, are also required.
For applicants who are unsure that they will achieve the above UCAS tariff, Newman University offers Criminology (with Foundation Year) which enables such applicants to access a university degree via a four year route. Upon successful completion of their foundation year, students will progress to Year 1 of a named degree. Whilst not a condition of entry onto the Foundation Year, students wishing to follow particular named routes with additional entry requirements, will need to meet these requirements before they make the transition from their foundation year to year 1.