Work-Based Learning MA/MSc
Master's Degree, Postgraduate, September 2021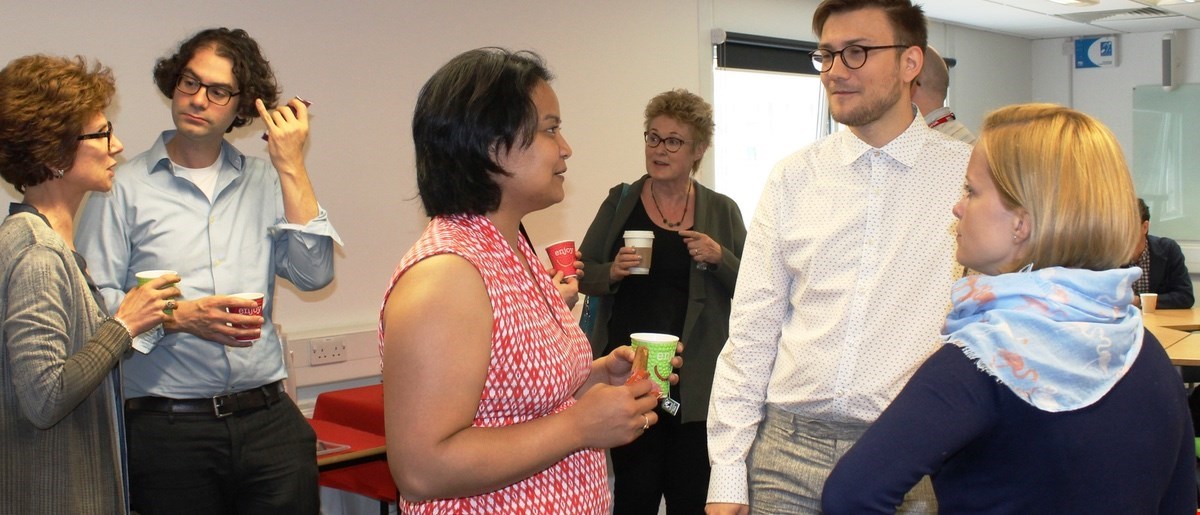 Overview
The Masters programme in Work-Based Learning (WBL) at Newman University provides flexible lifelong learning opportunities for professionals currently in employment (either paid or voluntary). The programme is designed to engage students in maximising their knowledge, skills, employability attributes and professional development opportunities needed in the workplace, by developing and implementing systematic professional enquiry and research. As a result, students can become more informed and more effective at work.
Who is it for?
The Master's level WBL programmes at Newman University are designed to cater for learners already in employment (paid or unpaid), normally in professional settings, who are looking for:
Career enhancement.
Additional qualifications.
A subject-specific 'named' award e.g. MA in WBL (Enhancing Professional Practice).
Opportunities to engage in continual professional development (CPD).
Academic credit for their prior experiential and certificated learning.
Opportunities to use their work-based expertise and experiences as a focus for their studies.
Learning that is tailored to their personal needs, interests and aspirations.
Opportunities to develop their subject knowledge and expertise related to their professional role.
Gaining credit for what you have already done!
At Newman University, there are two main routes to claiming accreditation towards your Masters in WBL degree:
Recognition of prior certificated learning (known as RPcL), awarded for up to 90 credits for relevant awards/qualifications that you have already completed;
Recognition of prior experiential learning (known as RPeL), awarded for up to 90 credits for relevant experiences in the workplace.
For more information about RPcL / RPeL and the associated costs please visit the RPcL and RPeL policy Learning page.
If you have any questions relating to RPcL / RPeL please contact Ian Fellows i.fellows@newman.ac.uk
Attendance
The WBL courses will be delivered using a 'blended' approach, which consists of a mixture of distance learning (supported by materials available online), and some campus-based taught sessions. Campus-based taught sessions will only be used when necessary, and will usually be delivered at the Genners Lane Campus, at weekends.
Part-time students have a maximum period of study of 5 years to complete a full Master's degree. However, students will normally complete a full Master's degree on a part-time basis, over 2-3 years.
How will I be assessed?
Students will experience a range of work-based assessment formats including: written reports and essays, digital resource creation, project report and case study, e-portfolio, presentations, work-based research. Through the completion of such assessment activities, the course will develop independent study skills that are transferable to a range of both learning-based and work-based situations.
Join us in September
We have been voted 1st in Birmingham for Student Satisfaction (NSS 2020) and 3rd in the UK for Student Support (WhatUni Awards 2020).
A friendly, student centred community, that focuses on each and every students' academic development and achievement.​
We welcome applications throughout the year up until September enrolment.
Start Your Newman Journey Today
Entry Requirements
Applicants normally require an undergraduate degree in a related discipline with a 2:1 classification. Applicants with a 2:2 degree classification, combined with exceptional additional (work) experience may be considered. As students will normally have completed an undergraduate degree – or hold equivalent work-based experiences – they will be expected to demonstrate the practical and intellectual ability to actively engage in directed and independent study and research.
All applicants will be required to attend an interview as part of the application process, in order for the programme team to ascertain their suitability for the programme.
International Students
Newman University is not licenced by the UK Government to sponsor migrant students under the Student route and is therefore unable to accept applications from international students at present.
If you have any questions regarding entry onto this course please contact our friendly and helpful admissions team via our Admissions Enquiry Form
Course Fees
A minimum of 180 credits are required to complete a full MA/MSc degree. This means that for a student completing modules worth a total of 180 credits, the full course cost would be £6,000*
*Fees shown are for 2021/22 academic year. The University will review tuition fees and increase fees in line with any inflationary uplift as determined by the UK Government, if permitted by law or government policy, on enrolment and in subsequent years of your course. It is anticipated that such increases would be linked to RPI (the Retail Price Index excluding mortgage interest payments).
Course fee discount
Newman alumni are eligible for a 10% discount when enrolling onto a full Master's degree programme.
Postgraduate Loans
You can apply for a postgraduate loan of up to £11,222, when enrolling on a full Master's degree (180 credits), to use as a contribution to the cost of studying and living expenses.
For further information visit the postgraduate loans website.
RPcL / RPeL Fees
For more information about the associated costs for RPcL and RPeL please visit the RPcL and RPeL policy Learning page.
Additional Information
General Academic Regulations: Terms and Conditions for students attending our courses
Optional Modules: find out how the University deals with changes that may occur in some eventualities
Timetables: find out when information is available to students
The programme consists of modules (mandatory and core) that are aimed at developing the academic knowledge and skills of students, which allows them to gain the breadth of understanding required to be critically reflective of their working practices.
The modules included within the WBL Master's Framework focus upon generic work-related themes such as: personal development planning, critical reflective practice and work-based projects. All students are required to complete a research methods module. The Master's degree culminates with a 20,000 words research project, which allows students to develop their own work-based project through independent research and tutorial support with a designated subject-specific research project supervisor.