Overview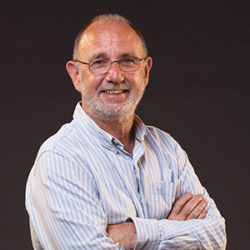 Jimmy McGovern (born September 1949 in Liverpool) is an English screenwriter and producer.
As a screenwriter he has created and written for many the television series and programmes, often tackling issues of social justice and the lives of those struggling in our society, including Cracker (1993–1995), Broken (2017), Accused (2010-12), The Street (2006-2009), Hillsborough (1996), The Lakes (1997-1999), Priest (1994), and of course Brookside (1982).
He is currently working an a new production called 'Anthony' telling the story of the racist murder of Anthony Walker, which took place in Liverpool in 2005.
Jimmy is delighted to join us at Newman and will be in conversation with our Chaplain Margaret Holland.