The world seemed to have stopped still at times this year, but as with all the previous storms we have weathered, we continue to prepare for the future.
The Coronavirus (COVID-19) pandemic has changed many people's circumstances, and as a result, you may be looking to return to education. In response, we are offering a fast-track first year for a number of our courses in January 2021:
Fast tracking your first year between January and July allows you to complete the first academic year in a shorter time-frame, enabling you to start the next year of your course in September 2021.
Beginning your university studies this January rather than waiting until next September means graduating a year earlier and joining the job market sooner, because we understand that flexible opportunities are key to our students.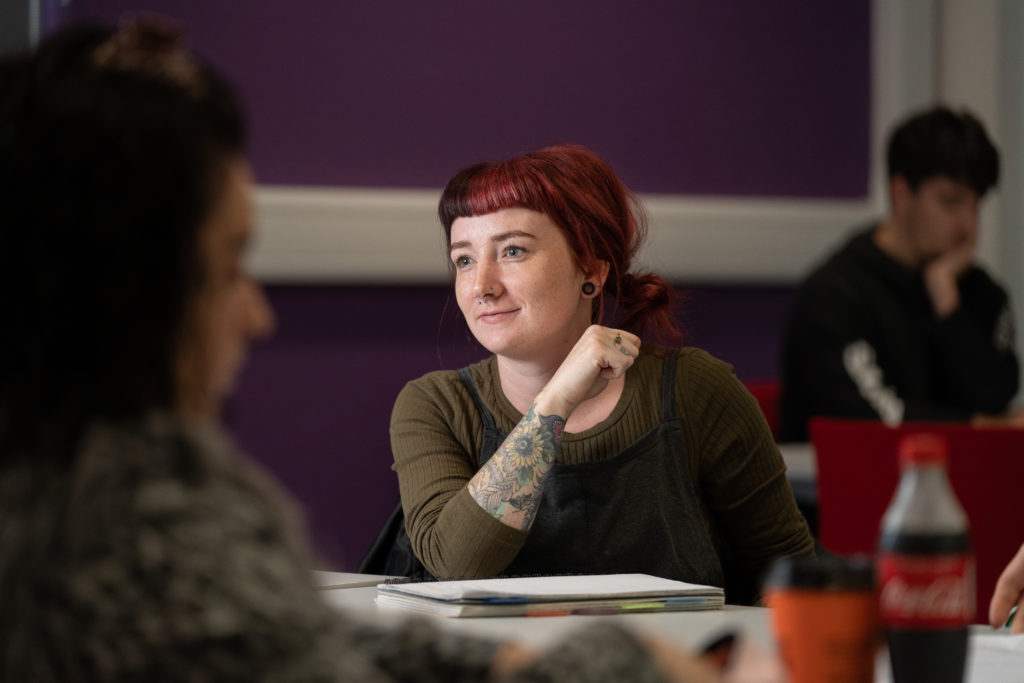 Undergraduate Degrees with Foundation Year
Our degrees with foundation years are available in a wide range of subject areas allowing you to fast track your journey into higher education, whilst developing your confidence in degree-level learning. You will enrol in January, and study through to July, preparing you to successfully progress onto along chosen degree pathway in September 2021.
Whether you are looking to develop or change your career path, or you took a break from education after leaving school, or coming straight out of education and want to widen your career opportunities, a degree with a foundation year could be the opportunity waiting for you.
This four-year degree programme, provides an innovative pathway onto your degree and an alternative route for those unable to meet the traditional entry requirements for a three-year degree, and for those looking to build their confidence and academic skills.  It will prepare you for your degree studies in a supportive and stimulating learning environment.
You will begin with an exploration of education and society, before moving onto consider identity, being human and the digital world. Over the course of the year, you will build the confidence, skills and experience to prepare you for your chosen degree.
The following Foundation Year Routes are being offered for a January 2021 intake:
Please note the modules offered for January 2021 differ to those offered for September 2021. In order to take advantage of the benefits of a fast track Foundation Year route in January 2021, students will have less time with their specific degree tutor than those who enrol in the September intake. You can be assured that you will receive the same teaching hours and the same high-quality teaching as students on the September-start programme.
View the Foundation Year course page for further details.
Find Out More
Join us virtually on Thursday 10th December to find out more about Foundation Year, and ask any questions you may have.
The foundation year has helped me in ways I couldn't imagine. It helped me prepare not only for my degree but also helped in other areas of my life. My confidence has grown so much and I have the foundation year to thank for that. I walked into my degree feeling so much more confident about meeting new people and completing the work. My worry before foundation year was that I wasn't smart enough for university but the foundation year helped me realise my strengths and my way of learning. The staff and student mentors are amazing. I even recommended a friend to the foundation year who has recently started this academic year, she has said it was the best decision she's ever made, and I couldn't agree more.

BA (Hons) Early Childhood Education and Care
Early childhood, the quality of education, provision and care, and the roles and responsibilities of all those involved with young children, parents and families, all have a significant influence on children's achievement and life chances. This degree qualifies you to work with and lead on the learning of young children in early years and nursery settings.
To fast-track the first year of your degree, in your first semester (February to June) you will study the Early Years Context module alongside the September cohort of students whilst studying three additional modules. In your second semester (June-July), you will complete the year with two further modules.
Since day one I have felt as if I belonged and knew right away that I would love where this course was going to take me. I have gained so much confidence, not just as a person but also academically. The ECEC team are super helpful and are always there for you both professionally and personally. I love studying ECEC because all of the lecturers have had first-hand experience in the modules that they're teaching. They often relate back to their work which is really interesting as it gives us a different perspective
View the Early Childhood. Education and Care course page for further details.
Find Out More

BSc (Hons) Computer Science
In your first year, you will study the foundations of computer science. The course has an elegant blend of theory and practice and offers a stimulating and challenging learning experience that allows you to develop an informed and practical understanding of the study of Computer Science.
To fast-track the first year of your degree, in your first semester (February to May) you will study three modules alongside the September cohort of students whilst studying an additional half module. In your second semester (June-July), you will complete the year with three and a half  further modules. Details of the modules and when offered are available on the course page.
I am enjoying the course and is it consists of interesting modules. The support I receive from my lecturers is amazing, always happy to help me understand if I'm struggling with something.
View the Computer Science course page for further details.
Find Out More