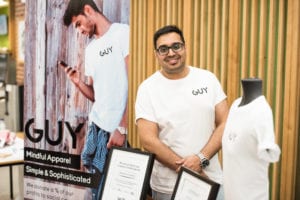 Considering working for yourself?
On either a part or full-time basis?
Interested in making a difference?
If so, then bseen offers an attractive package of start-up support for Newman students graduates interested in developing a wide range of new ventures. Building upon creative and enterprising ideas from people like you, it's a collaborative initiative between 4 universities in Birmingham and is part financed by the European Regional Development Fund.
Successful applicants benefit from a variety of workshops including a five-day development programme, tailored mentoring, a small business grant and ongoing support.
If you have a great idea, the passion, commitment, and determination to register your new venture during 2019 visit www.b-seen.biz or email enterprise@newman.ac.uk to explore further and confirm your eligibility.