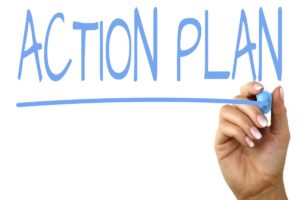 Now that you know what you would like to do, the next step is to plan how you are going to get there. If at any point during the planning stage you change your mind, that's fine, it's all part of the process, just revisit the Decide pathway.
Consider completing the silver level of The Award for Careers and Employability (ACE) . The silver level of the ACE, run by Newman University Careers Service, is designed to develop key career management skills in the areas of researching areas of interest and navigating the next steps towards reaching your goals.
Build your networks by attending events run by the Careers Service. We have a variety of careers events, fairs and opportunities that we advertise through our weekly careers email, on our Events Web page and on My Career where you can book your place and find out more information.
Build a SMART careers action plan. You may need to clarify your objectives, prioritise your activities and have deadlines. If you would like support to build a career action plan book a careers guidance appointment through your My Career account.
Gain more experience in your chosen sector.
Know about postgraduate study options and if it is needed for your career. Visit institutions on open days and check out postgraduate study information which can be found on websites such as Prospects Postgraduate Study information . Newman University careers service subscribes to The Alternative Guide To Postgraduate Funding Online. This means that you can access the postgraduate funding guide for free!
Know key dates and deadlines for your chosen sector. Closing dates for graduate schemes and postgraduate courses can happen at the beginning of your final year. Look on sector or company websites to find out more information.
Know how your chosen sector and roles of interest recruit and what websites they advertise on. Draw up a list of websites and recruitment events you can attend. The careers team can help you in doing this for your chosen area. General useful websites include:
Planned Happenstance – whilst planning helps us to clarify what we want to do, how we may be able to achieve our goals and the order in which we act, life is not always a straight pathway! This can be a good thing if we're willing to recognise and grasp onto unexpected opportunities when they arise. Krumboltz' planned happenstance theory of learning encourages us to develop our curiosity, persistence and flexibility, as people with these qualities tend to be more likely to capitalise on chance events and turn serendipity into opportunity.
Seek professional support
When you are ready you can move on to the Compete stage.