Careers Pathway 4 – Sorted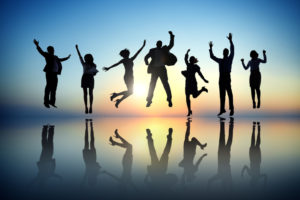 Congratulations! Now that you have secured employment or postgraduate study, be sure to self-promote via your LinkedIn account and get in touch with us if you would like to share your success and offer any tips to our students. Please email: careers@newman.ac.uk.
Please remember that Newman University career service is available for 3 years after graduation for all of those students who have completed an undergraduate degree. All you need to do is register as a graduate on My Career and once a member of the careers team has approved you, you will be able to access appointments, events and opportunities as before.
Finally, 15 months after graduation you will receive a call from an external provider to find out what you are doing. This is a government requirement and measure of universities. We would encourage you to complete this survey and give an accurate picture of your responsibilities of your job role or description of your postgraduate course.The University will be in touch at certain points before the survey.