Dyspraxia, Dyscalculia, or Dysgraphia
Last Updated: December 4th 2020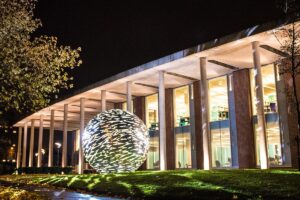 Students with other specific learning difficulties, such as dyspraxia, dyscalculia, dysgraphia, or students with other cognitive difficulties, e.g. as a result of brain injury.
If you have a specific learning difficulty, other than dyslexia, or other cognitive difficulties, for example due to brain injury, the Inclusion Co-ordinator, will help facilitate appropriate support and assistance for you.
The following types of help may be available (in some cases subject to funding).
Extensions to Library loans
Extra time in examinations
A reasonable adjustments plan, where appropriate
Liasing with academic staff re recording or lectures, or the loan of a dictaphone (subject to availability)
Provide you with manual/electronic indicators for your assignments to allow 'sympathetic treatment' of any grammatical difficulties (where academic requirements allow).
We have Inspiration, mind mapping software networked on campust computers.
Free apps are available on a memory stick through Rebecca Hartland Fox, Dyslexia Adviser, or Heather Griffiths, Inclusion Coordinator.
The following may be available subject to funding, via DSA or Access to Work:
An assigned Study Skills tutor
Specialist software and assistive technology.