Newman University : Explore and Experience Events
Last Updated: July 19th 2021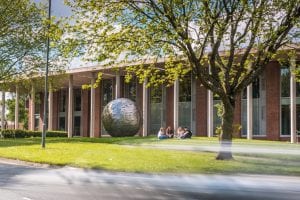 We would like to invite you and your Year 10 / Year 12 students to our 'Newman University: Explore and Experience' events. Students will be able to explore and experience sessions including; 'Introduction to Higher Education', student finance, student life, personal statements and will be able to go on a tour of our university campus. These free events are for students who are interested in progressing into Higher Education and would like to find out more about the university pathway and what Newman University has to offer. The events will allow students to ask any questions they have about university and find out more information ready for them to take the next step in their education journey. There are a series of different dates available for you explore and experience Newman University with your students, plus are always happy to discuss bespoke bookings for you and your students.
The optimum group size per school / college is 30 students plus accompanying member(s) of staff. We may however be able to accommodate larger groups on request. For our Year 12 events we will be able to accept individual bookings from students who are released to attend with their school / colleges permission.
To discuss your options and to book places on any of our Explore and Experience events please contact the Student Recruitment and Outreach Team.