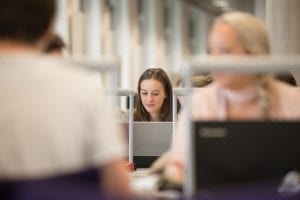 We offer a wide range of supervision in MPhil and PhD projects. Like our other programmes, the MPhil/PhD is built on our usual combination of top-quality research and excellent pastoral support.
We allocate all students a personal supervisory team. This is often made up of staff from across subject areas and allows our graduate students to interact with disciplines and approaches from the Humanities Research Centre.
We have a growing community of graduate scholars and we offer opportunities for research development and networking. Doctoral students have access to a designated graduate research space, bespoke skills courses and our range of research seminars and lectures. Graduate students frequently participate in writing retreats run by the Academic Practice Unit. Our graduate students are an important part of our community of scholars.
For more information on fees and the application process, see the Graduate School's information page or get in touch with potential supervisors to discuss your project ideas.