Postgraduate Teacher Education – PGCE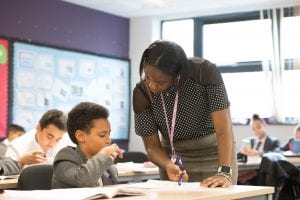 Newman has an established reputation for producing high quality teachers, who understand the needs of the children they teach, and develop creative and effective practice. Newman's experienced tutors and strong relationships with schools throughout the West Midlands will support your learning and ensure high quality education.
Full-time Primary and Secondary PGCE courses are offered in:
PGCE Primary (3-7)
PGCE Primary (5-11)
PGCE Secondary Computing
PGCE Secondary English
PGCE Secondary Geography
PGCE Secondary History
PGCE Secondary Mathematics
PGCE Secondary PE
PGCE Secondary Religious Education
PGCE Secondary Science – with Biology
PGCE Secondary Science – with Chemistry
PGCE Secondary Science – with Physics

The Post Graduate Certificate in Education is the most widely recognised UK post graduate award and is transferable.  It is accepted, across the UK and internationally, as an assurance that the candidate has achieved the high standard expected for entry to the teaching profession.
School Direct – Primary and Secondary courses
School Direct is a one-year full-time route into teaching leading to the award of qualified teacher status (QTS) or a postgraduate certificate in education (PGCE) depending on the programme agreed.
There are two School Direct routes into teaching:
The School Direct Training programme: open to all graduates this route is funded by tuition fees paid by the trainee directly. You will be eligible for the standard student support package, including training bursaries, tuition fee loans and scholarships where eligible.
The School Direct Training programme (salaried): this employment based route is aimed at high quality graduates with three or more years' career experience. This experience will normally have been gained since leaving university and does not have to be from an educational setting. You are employed as a member of staff in school, as an unqualified teacher and paid a salary.
Recruitment and selection of trainees to the School Direct programme is primarily the responsibility of the schools involved and all applications must be made through UCAS. Newman, which is accountable for quality assurance, will work with schools to assess the suitability of candidates for the programme, who must meet Newman's standard entry requirements.
Subject Knowledge Enhancement courses
Subject Knowledge Enhancement (SKE) courses are for those who have secured a place on a relevant postgraduate initial teacher training course. SKE courses prepare student teachers to teach their subject up to KS4 level. Newman offers SKE courses in: