Terms and Conditions of Employment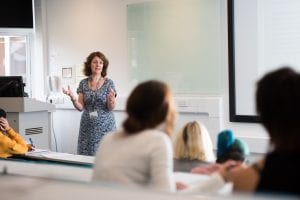 Summary of the Terms and Conditions of Employment
Hours of Work
The standard hours of work are based on 35 hours per week (Academic staff) and 37 hours per week (Professional and Support staff). Your line manager will discuss with you the required working pattern.
Annual Leave
The University's holiday year runs from 1st August to 31st July (Academic staff) and from 1st January to 31st December (Professional and Support staff). In addition to Statutory Bank Holidays and local discretionary holidays, the post carries an entitlement to 35 working days of paid leave during the course of the holiday year (pro rata if the appointment is made during the holiday year).
Pensions
As an Academic member of staff, you will automatically become a member of the Teachers' Pension Scheme and contribute between 7.4% to 11.7% of gross salary.
As a Professional and Support member of staff, you may be automatically enrolled into one of the University supported personal pension schemes.  You will contribute 6% of gross salary to the scheme managed by Aviva, or you may join a NEST scheme.  The University will write to you with the details, and if you require further information please contact Human Resources.
Payment of Salary
Salary is payable monthly in arrears on the 24th of each month, unless this date falls on a Saturday/Sunday or Bank Holiday, in which case you would be paid on the Friday before. Payment is made by directly to a recognised bank/building society account.
Probationary Period
All new employees undergo a period of probation in accordance with the University Probationary Scheme and confirmation of employment is dependent on the satisfactory completion of that probationary period.
The probationary period is twelve months for academic employees and six months for all other employees
Medical and Reference Clearance
The appointment is subject to meeting all pre-employment clearances (references, medical and DBS where applicable) and the requirements of the Person Specification for the post.
Eligibility to Live and Work in the UK
In accordance with the Asylum and immigration Act 1996 all new employees are required to provide original documentation, confirming they are eligible to work in the United Kingdom. This will be requested prior to commencement of employment and an offer of employment is subject to the documentation being provided.
Disclosure and Barring Service (DBS)
It is a condition of employment that all relevant posts are vetted by the Disclosure and Barring Service. The University will pay the fee for this service. Any false declarations or any findings from the Disclosure could affect the suitability for employment.
Sickness Pay
If you are absent from work due to sickness or injury, you will be eligible to receive sick pay in accordance with the University Sickness policy, a copy of which is contained in the Staff Handbook. The payment of sick pay is subject to your compliance with the University's rules for the notification and verification of sickness absence, which are set out in the sickness policy.
Trade Union Membership
The University recognises the following trade unions:
Full terms and conditions of service will be available to all new staff, but if you require further information prior to employment please contact Human Resources.