The International Journal of Open Youth Work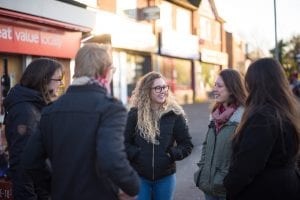 The Journal is the result of an Erasmus + Programme funded strategic partnership project: "European network of youth work research TRI Network", Project No. 2014-2-NO02-KA205-000450, between Newman University (UK), Ungdom og Fritid – the Norwegian national youth club organization (NO), Malmö University college (SE), the University of Iceland (IC), the Institute for Policy Research and Analysis (LT), and Professional Open Youth Work in Europe (located in Austria, while representing seven European countries).
The Journal aims to privilege the narrative of youth work practice, methodology and reality. It is a peer-reviewed journal providing research and practice-based investigation, provocative discussion and analysis on issues affecting youth work globally. The Journal will present youth work issues and research in a way that is accessible and reader-friendly, but which retains scholarly integrity.
The Journal aspires to promote and improve the professional status of open youth work celebrating and interrogating professional youth work skills, and enabling critical reflection on both policy and practice. Through a shared commitment to critical pedagogy, the Journal enables practitioners and academics to engage in a mutually respectful dialogue that seeks to explore the tensions, dilemmas and contradictions inherent in professional open youth work.
A commitment to the co-writing process means that we are taking seriously the notion of practice informed by theory and theory based on practice. The community of practice that is open youth work does not operate in isolation: alliances are formed with other professionals and agencies, often through cross-sectorial work, to ensure that the rights of young people are protected and advanced.
This first issue focuses upon theory, practice and research with contributions from some of the partner countries represented. We have chosen to call this first edition "Theory and Practice". This is as broad as it is accurate. Our ambition is to create a journal which highlights perspectives relevant to youth work practitioners in a variety of national contexts; our contributors are encouraged to develop theoretical frameworks for youth work.
We acknowledge that youth work holds many traditions throughout Europe, some of which are shared and familiar, while others are unique, and we aim for this journal to be a space for us to explore and to learn from each other. Both practical capital and intellectual capital are brought together in the Journal; harnessing such powerful forces is an ambitious project. It is hoped that you will be inspired by the differences in realities, writing styles, perspectives and experiences – and that you might be encouraged to contribute to future editions.
This journal provides immediate open access to its content based on the principle that making research freely available to the public supports a greater global exchange of knowledge.
The Journal is published twice a year, and is run on a not-for-profit basis. Editors, Associate Editors and Peer Reviewers all work in a voluntary and unpaid capacity.
The Editorial Board is a cross-sectorial partnership: the contributors of this text also represent several actors in the field of youth work and youth policy. The professional interests of the Editorial Board represent a broad spectrum of youth work: in the academic context, researchers, lecturers and authors; and amongst the practitioners, street-based workers, workers in centres, and those who work in schools and other settings – some of the practitioners also engage in research, teaching and writing about their work, and some of the academics continue to work in youth work or community settings. This collaborative combination of practitioners and academics is committed to promoting the values of open youth work and advocating improvements in both policy and status: that good youth work makes a significant contribution to cohesive and thriving communities.
In the European context, it is easy to become consumed by our domestic crises: shifting political allegiances; an increase in militarism; ongoing financial restructuring; large-scale youth unemployment; reorganization of public sector services; and a seeming impasse over migration policy. All of these issues impact on the lives of young people and demand skilful youth work interventions. Open youth work is a worldwide endeavour and we hope you will be inspired to tell everyone your stories. We hope you agree that the result is a unique resource presenting thoughtful, multifaceted approaches to youth work, which it is hoped can be better understood and recognised.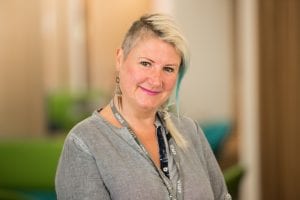 Pauline Grace
Chief Editor