Here at Newman, our aim is to help you adapt to student life as quickly and smoothly as possible. With this in mind we have developed HEADstart and HEADsup+, preparatory courses for new single, joint and combined honours students at Levels 4 and 6.
HEADstart and HEADsup+ will be delivered in 2022 between 12th – 16th  September. Students attend a variety of sessions on campus and on online. The timetable will be finalised by the end of July.
Participants are supported by existing students throughout the programme, and have opportunities to work with both members of their subject teaching teams and with central support staff from across the university. Our data shows that HEADs course participants are more resilient and successful throughout their degree course
The course has been designed to help you think about what you want from your studies whilst developing the skills needed to study effectively and successfully during your time at Newman. Students attending the course frequently agree that engaging in the course helps to build their confidence, lasting friendships and ultimately, get ahead with their university studies.
To register for HEADstart, you must have confirmed Newman University as your first choice or insurance with UCAS. You can complete this Microsoft Form to register your initial interest. This QR code will also take you to the form: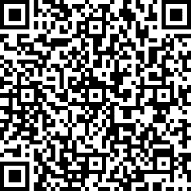 For more information about the course, please contact:
Leoarna Mathias, Senior Lecturer for Student Engagement
Email: L.Mathias@staff.newman.ac.uk
Previous participants have said;
 "Headstart has given me an insight into life at university. It has built my confidence and increased my communication skills through meeting and working with new people. I learnt how to research; structure my work correctly; complete a presentation and a written task… I now understand Newman's requirements"
"I was concerned about re-starting formal education after working for a year. But the ability to feel confident after HEADstart put me in the right position"
"I love it – this course was amazing!"