Working with Newman University
Last Updated: December 7th 2019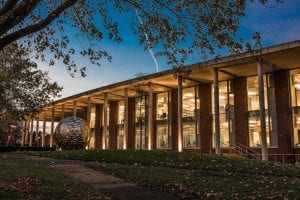 Newman has an established reputation for producing high quality teachers, who understand the needs of the children they teach, and develop creative and effective practice. Newman's experienced tutors and strong relationships with schools throughout the West Midlands will support your learning and ensure high quality education.
Over the last three years, over 300 trainees have either completed, or recently begun, their primary or secondary School Direct training in schools working with Newman University.
School Direct is a response to what schools have asked for: more influence and control over the way that teachers are trained. It is a way of ensuring that newly qualified teachers deliver great lessons in school. Working with a teacher training provider, schools get to select and recruit the trainees that the partnership of schools wants to employ as teachers once they qualify and shape their training to suit the school(s) and pupils.
In the latest OFSTED inspection (December 2015 published report) Newman was praised for its School Direct provision: 'The outcomes for trainees are good. Trainees' attainment is high, especially through the School Direct route, where around three quarters of trainees were judged outstanding at the end of their training in 2015.'
Newman is continuing to work in partnership with a number of schools across the Midlands and is looking to expand its programme and network of partner schools.
Newman can offer:
The University and Schools have built partnerships that place the school and trainee at the heart of the programme.
-Friendly, bespoke support from a dedicated School of Education.
-One of the leading teacher training providers in the UK – ranked in the top ten nationally for teaching (2013).
-Accredited teacher training with wider CPD opportunities for staff supporting you.
-Reliability and quality assurance.
-Agreed training programme for schools and trainees.
-Support through all stages of the process.
-An established and rapidly growing School Direct programme.
-Newman has an established reputation for producing high quality teachers.
-All staff in the School of Education have experience as primary or secondary teachers.
-PGCE routes offering Masters credits available (All PGCE routes at Newman provide two opportunities- either a Professional Graduate Certificate of Education which will prepare you for teaching and offers full QTS, or a Postgraduate Certificate in Education which will include 60 credits at masters level and full QTS)