Applied Humanities at Newman University present a talk with former England Cricketer, Chris Lewis and playwright, Dougie Blaxland
21/10/2019 by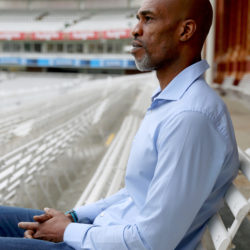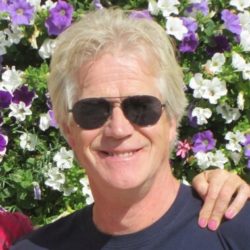 On Friday 1 November, Newman University will welcome former England cricketer, Chris Lewis and playwright Dougie Blaxland to talk with students about sport, race, culture and the role of the humanities.
The talk is part of series of events launching our new accelerated degree, Applied Humanities BA. This new programme has been designed to allow students to engage with the real-life issues which affect their community. They will work closely with our partner organisations to bring the cultural awareness of humanities subjects to bring meaningful change to their world. Applied Humanities students will solve real-world problems while developing their own network of future contacts.
Dougie's play about Chris' life, The Long Walk Back, documents just part of the extraordinary journey which took Chris from international cricketer to convicted drug smuggler to motivational speaker. Dougie's most recent commission, Getting the Third Degree, about another Black British sportsman, Laurie Cunningham, is currently touring across the UK. It tells the story of Cunningham, the first Englishman to play for Real Madrid, a West Bromwich Albion hero and England international.
Both Dougie and Chris have a great deal to offer Newman students. This is an exciting opportunity to talk to them about their careers in sport and theatre and explore some of the challenges that both have faced and overcome. The event will run on Friday 1st November, 2pm-4pm at Newman University and is open to all staff and students. Tickets are free and you can sign up for this event through Eventbrite.