Careers and Employability Hub launched at Newman University
04/10/2019 by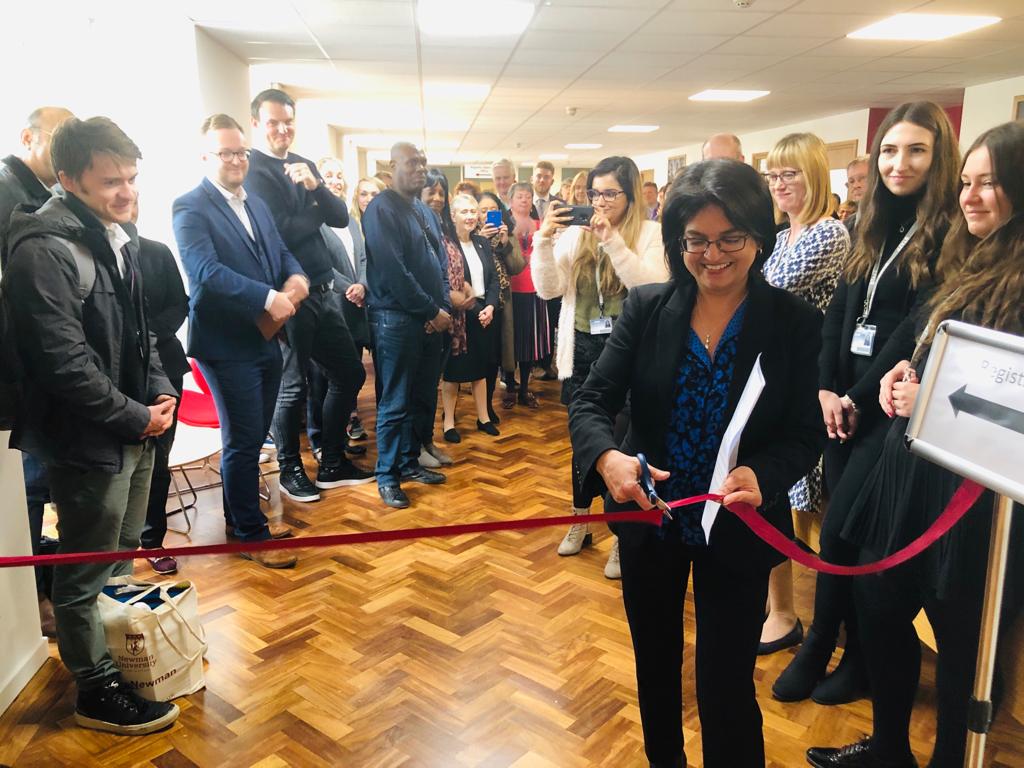 The new Careers and Employability Hub at Newman University provides a joined up space for students to access their careers and employment advice. The support is open to all alumni for the first three years after graduation. Dr Mehreen Mirza, Associate Dean for Social Science and Business at the University, opened the Hub on Thursday 3rd October.
The event also welcomed Preet Kaur Gill MP, students, the Students' Union, partners, employers and staff as well as the University's Council members to the formal opening of the hub, where Dr Mirza, who is also the Chair of the Employability Task Group, thanked everyone for their support and attendance.
In a constantly evolving local, national and global labour market, with changing economic, social and cultural environments, all students are supported to have the skills and confidence to enter the workplace upon completion of their course.
Newman University historically has one of the best employment rates of colleges and universities in the UK and focus is placed on the importance of equipping students with the necessary skills whilst studying, by including a work placement on every full-time undergraduate course, as well as continuing the support after each student graduates through the Careers and Employability team.