Dame Darcey Bussell visits Newman University
04/02/2020 by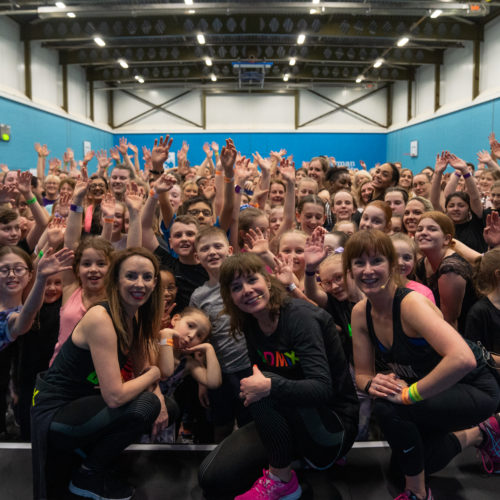 Dame Darcey Bussell visited Newman University yesterday, 3rd February, as part of the launch of her new full aerobic dance themed exercise class, Diverse Dance Mix (DDMIX).
DDMIX instructor Anna Williams who works with local dance group Woodlands School of Dance and Fitness, was contacted to see if she was able to organise a MAXIT event with Dame Bussell. Anna explained that it was a great way to showcase the DDMIX brand and advertise the dance school so jumped at the chance.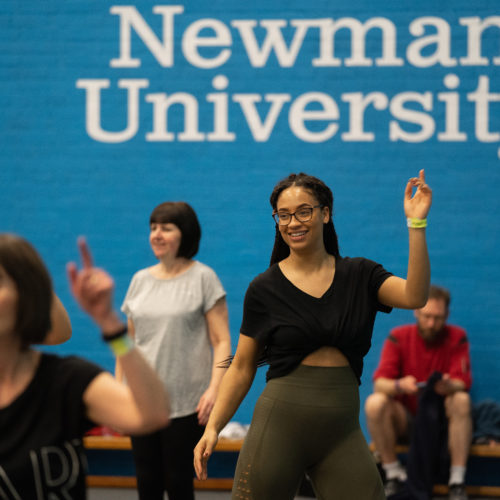 Through a mutual connection, Anna made contact with Newman University to act as host for the evening due to the large amount of attendees. Newman University was able to offer their sports hall for the occasion and welcomed dance enthusiasts onto campus.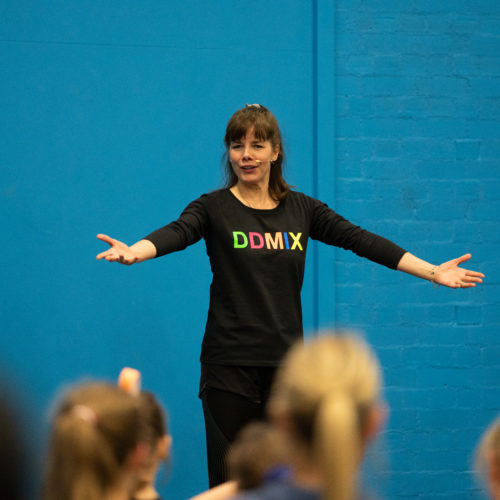 Darcey is regarded to be one of the most famous British dancers of all time and is best known for her ballet career and for being a former judge on Strictly Come Dancing.
Darcey led the dance class with students and staff from Newman University as well as students and families from Woodlands School of Dance and Fitness taking part.
Close to 250 dancers attended the event in Bartley Green, Birmingham and enjoyed the workout led by Darcey.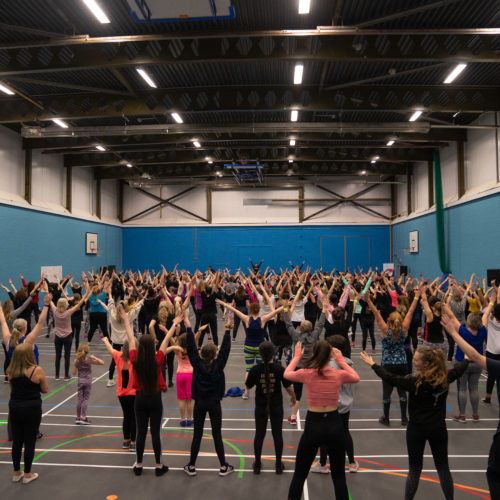 The DDMIX team commented: "What a brilliant MAXIT we had in Birmingham last night! Fantastic crowd and atmosphere. Huge thank you to Anna for organising and to everyone taking part – you smashed it!"
Footage from the evening can be seen on the DDMIX website.