Doctor of Education student shortlisted as a Rising Star in Education and Academia
22/04/2020 by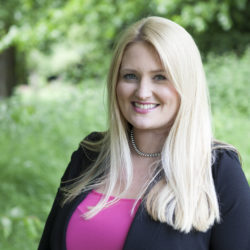 Newman University Doctor of Education student, and previous PGCE student, Sarah Mullin has been shortlisted from over one thousand exceptional applicants as a Rising Star in Education and Academia.
The Rising Star awards showcase remarkable women within the UK. ​Sarah received the 'Contribution to Education of the Year' award in 2019 for her significant and sustained contribution to education and she has previously been shortlisted as a Positive Role Model (Gender) by the ITV National Diversity Awards.
Sarah is currently researching the under-representation of women head teachers in secondary schools in England, as well as coaching women aspiring to school leadership and she advocates for flexible working in education.
Sarah comments, "I am very grateful to Newman University for their continued support in all that I do. I am blessed to be working with such a fabulous team of EdD Supervisors and peers who are a constant source of positivity, wisdom and encouragement."
To show your support for Sarah, please vote for her by visiting the Rising Stars website.