Dr Harris sees another article published
01/07/2020 by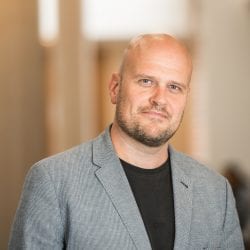 Senior Lecturer in Criminology at Newman University, Birmingham, Dr Pete Harris has seen another article published, this time with the Journal of Psychosocial Studies.
In this article Pete follows a youth worker undergoing training in the UK for five years as he attempts to leave his past as a football hooligan behind him and construct a new professional identity as a youth worker. He argues that some youth professionals with lived experience of violence may struggle to meet the demands of professional roles such as youth work.
He identifies some implications for the promotion of ex-violent offenders as role models to young men involved in violence, as has recently found support within popular and political arenas in the UK. The article concludes that training and continuing professional development regimes, when designed for those with a history of violent offending, might benefit from the understanding of violence, professional identity formation and desistance (cessation from crime) that these kind of analyses can offer.​