Dr Jinning Hong appointed as Subject Editor for Journal
15/09/2020 by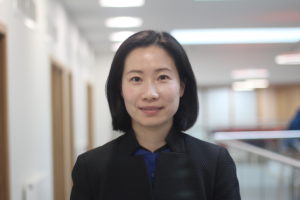 Newman University's Senior Lecturer and Course Leader in Accounting and Finance, Dr Jinning Hong has seen a recent research paper published with the inaugural issue of Journal of Banking, Finance and Sustainable Development in August.
The journal is published through the Oxford College Press and as a result, Dr Hong has been appointed as Subject Editor for this journal.
The paper written by Dr Hong and two co-authors is entitled 'The relative importance of tax incentives in the motives for and location of FDI: Evidence from UK MNEs.' The paper examines the role of tax incentives in the strategic motives for Foreign Direct Investment (FDI) and the motives for the geographic location of the FDI for a sample of 192 multinational enterprises.
As well as this, the paper analysed how the strategic motives for FDI and motives for location choice vary with the key characteristics of the sample (i.e., industry sector of FDI, geographical location of FDI and capital size of FDI).
Dr Hong found that findings suggest that the highest ranked motives for FDI are concerned with business expansion, economic efficiency and technology transfer.  The tax incentive motive is amongst the lowest ranked motives.
The highest ranked host country location motives are concerned with market size, new market exploration and economic stability.  A favourable tax regime does not feature as an important driving force for geographical location of FDI. As commercial realities largely dictate the location of FDI, and tax then inputs to improve the model for the given location.
The paper can be viewed on the College Press website.