Dr Jinning Hong's paper awarded best presentation at international conference
07/07/2020 by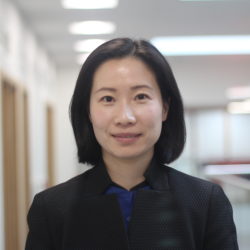 Dr Jinning Hong, Course Leader for Accounting and Finance at Newman University, recently presented a research paper at a virtual international conference on Business Economics, Accounting and Finance at the end of June, which was organised by the International Science Council.
Dr Hong's paper entitled 'An analysis of the components of tax strategies in the choice of industry sectors of the foreign direct investment: Evidence from UK multinational enterprises' was awarded 'Best Presentation' at the conference.
Jinning explains "this paper empirically examines the components of tax strategy varying with the choice of industry sectors in the foreign direct investment.  Based on a sample of 207 UK multinational enterprises (MNEs), logistic regression was employed to analyse the statistical results.  It is found that the international tax strategies do vary with the sectoral composition of the MNEs, suggesting transfer pricing strategy, available tax allowances, and use and manipulation of investment locations are particularly important to the manufacturing sector rather than the services sector".
View the conference programme.