Former Newman student wins New Teacher of the Year
26/06/2019 by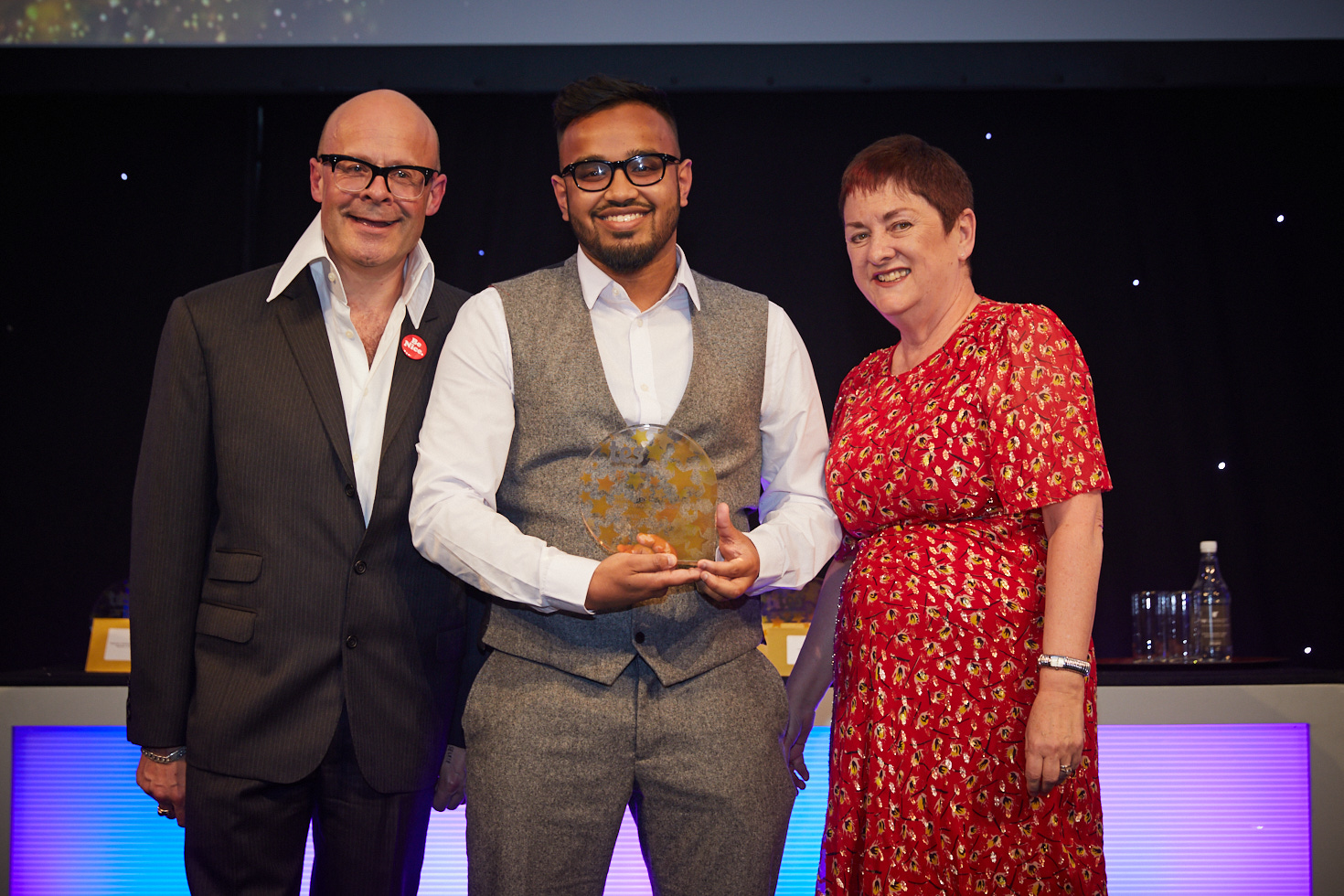 Abed Ahmed studied Sport and Education at Newman University before he going on to complete his PGCE and becoming a teacher at the school he attended in Birmingham with the aim of inspiring and supporting students.
Abed has previously been recognised by BBC's Amazing Humans as he used his own experiences of life at school with a stammer to inspire others. Read more about Abed's story.
Abed experienced a number of obstacles throughout his education which stemmed from his stammer, he explains:
"I had to overcome my stammer and the anxiety that came with it. I had to present in a lot of my modules at university and Newman helped me with this. The support I received at Newman was immense. The fact that we were allowed to knock on our tutor's door at any time was the best thing about Newman."
Since featuring on the BBC programme Abed has progressed within his career and this year was nominated in the recent TES Schools Awards 2019 in the 'New Teacher of the Year' category. Abed attended the awards ceremony last week, and was crowned as the best New Teacher of the Year 2019 by presenter Harry Hill.
Abed commented, "I am truly grateful and privileged to be a teacher; being nominated was an achievement in itself. I really did not think I would win it but I am genuinely over the moon. This award is dedicated to the pupils I work with, the school I work at, Washwood Heath Academy, and the universities that I have studied in."
Abed is producing good results in his maths department at Washwood Heath Academy, Birmingham, and runs stammer support groups, where he helps pupils with their stammer and confidence. He also runs groups for adults and gives basic training to school staff about how to support pupils who stammer.
Judges described Abed as a "phenomenal guy", and summed up Abed's dedication to teaching through a testimonial from a friend who said "I know that he has struggled to get to where he is. He is going from strength to strength, and is flourishing in his new role as teaching and learning lead within his own maths department. He acts as a role model to young people who stammer and does many fun, confidence-building activities like role-play and interview techniques. He gives them a chance to get anything off their chest."
Since the awards, Abed has featured on This Morning with Holly Willoughby and Phillip Schofield talking to them about his experiences and his success of winning the award.