Funding incentives announced for Initial Teacher Education courses
01/11/2017 by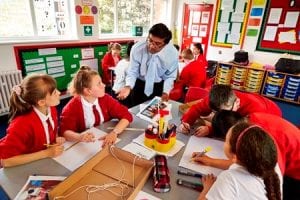 For those looking to begin their route into teaching, the National College for Teaching and Leadership (NCTL) has recently released information with regards to bursaries, scholarships and grants for students wishing to begin their training in 2018.
The bursaries and scholarships set out by the NCTL are available to those applying for courses which work towards qualified teacher status (QTS).
Bursaries for those wishing to study in 2018-2019 focus on subject areas including: physics; computing; chemistry; geography; languages; English; design and technology; history; music; religious education; secondary maths and primary maths. Bursaries range from £4,000 up to £26,000 for the different subject areas. The gov.uk website provides further information.
Newman University offers a range of different courses for individuals who are seeking to find their way into the world of teaching and will be hosting an open evening on Friday 10th November between 4pm and 8pm. Interested applicants can meet with staff and students to find out about the full range of courses on offer, as well as have the opportunity to attend a range of presentations and interactive activities and enjoy a tour of the campus.
Newman also offers Subject Knowledge Enhancement courses for a number of subject areas which are currently experiencing a shortage of teachers. The courses begin on various of dates throughout the year and give those, who have a place on a teacher training course, the opportunity to start their teacher training on a secure subject knowledge footing.
Bursaries may be available to students who wish to study their teaching qualification at Newman University and the full details of such bursaries can be found on the gov.uk website.