History's Dr Langley co-edits book
15/07/2021 by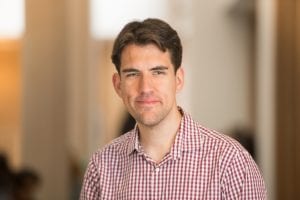 Dr Chris Langley, Reader in Early Modern History at Newman University, has seen his co-edited book The Clergy in Early Modern Scotland launched today.
The book includes eleven chapters by an international roster of scholars and is co-edited by Dr Langley, Historian Catherine E. McMillan, and Lecturer in Church History at the Faith Mission Bible College, Edinburgh, Russell Newton.
The book is said to be 'A nuanced approach to the role played by clerics at a turbulent time for religious affairs'.
Looking at the early percolation of Protestant thought in the sixteenth century through to the controversies and upheaval of the civil wars in the seventeenth century, the clergy were at the heart of religious change in Scotland. By exploring their lived experiences, and drawing upon historical, theological, and literary approaches, the essays within the book paint a fresh and vibrant portrait of ministry during the kingdom's long Reformation.
The contributors investigate how clergy, as well as their families and flocks, experienced and negotiated religious, social, and political change; through examination of both wider themes and individual case studies, the chapters emphasise the flexibility of local decision-making and how ministers and their families were enmeshed in parish dynamics, while also highlighting the importance of clerical networks beyond the parish. What emerges is a ministry that, despite the increasing professionalisation of the role, maintained a degree of local autonomy and agency. The volume thus re-focuses attention on the early modern European ministry, offering a multifaceted and historically attuned understanding of those who stood at the forefront of Protestant reform.
For more information and to order, visit the Boydell and Brewer website.