My Graduation Story by Bobby Bradstock
01/11/2019 by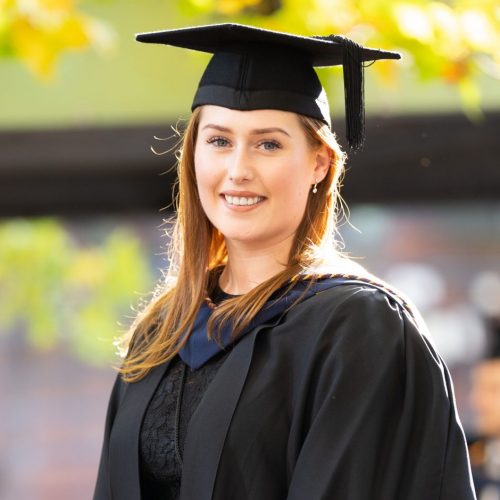 Bobby Bradstock graduated this year in 2019 and recently spoke to us about her journey of being a Newman student to owning her own business. Read Bobby's story below:
"I had studied for a BSc in Psychology and Counselling at Newman University. During this time I gained a placement where I was tasked with administrative assistance at a private psychotherapy practice. It was here that I decided 'this is what I want'.
Despite being in my early 20's I have always been family focused, wanting some day to have enough time at home with potential children but still earning a good income and doing something I'm passionate about. I decided after a year out of education to pursue an MSc in Integrative Psychotherapy, again at Newman University.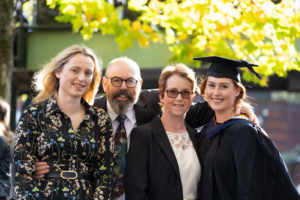 From the outset I was determined that I would own my own private practice as a psychotherapist. To fund my MSc I worked two jobs as a carer. I didn't take out a loan throughout my second degree and most weeks worked flat out with shifts, placements, lectures and studying. I gained several placements as a volunteer counsellor which enabled me to see many very different organisations and how they behaved and conducted their practice. One of which was Newman and Health & Wellbeing Centre.
I gained experience and confidence through a paid position as a Skills Tutor Assistant at Newman, working with Foundation and Undergraduate students who were also studying Counselling and Psychology.  During my third year I was motivated by an engaging lecture on building a business plan. At this point I entered the BSEEN program which facilitated started up businesses. I was successful. I had a mentor and I had a tiny pot of funding. It was the summer before my final year that I began building my 'brand', I began building my website. People could find me. Serenity Psychotherapy was Born.
I completed my studies and became an Integrative Psychotherapist. Now, I've graduated, I'm still being supported by the team at Newman University to publish both my undergraduate and post graduate research in the BACP Journal."