Newman Alumni become Council Members for Institute for Youth Work
14/12/2020 by
Three of Newman's Youth and Community Work Alumni have recently been appointed as Council Members for the Institute for Youth Work (IYW).
The IYW is a membership organisation for Youth Workers and those that adopt youth work methods and ethics in their work with young people. IYW aims to speak up for youth work and advocate for the profession and its professional identity in a context of continued change and challenge, giving members opportunities to represent their passions and concerns at a strategic level.
Rosie Richter, Yasmin Washbrook and Nicholas Crossfield are three alumni of Newman University who have been appointed as Council Members for IYW.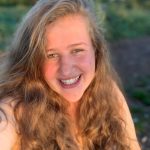 Rosie, who graduated from Newman in 2017 where she had also been the Students' Union President, is a trustee for The Door Youth Project as well as being employed as a Youth Worker by Youth Work Europe, working across South Birmingham ensuring the safety of young people in the area.
Rosie commented "I'm really excited to be elected as a Council Member for IYW as we are in a crucial time for youth work. It is more important than ever to network and come together, sharing good practice, in a time where social distancing could leave us isolated. I hope to use the experience from Newman, not only on my course, but also in my role as SU President, to help advocate for our profession and our professional identity."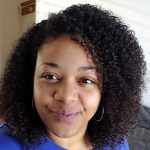 Yasmin also graduated from Newman in 2017 and now shares her knowledge as she lectures across the Youth and Community Work undergraduate course at Wrexham Glyndŵr University, North Wales. Yasmin is passionate about encouraging development opportunities for both youth workers and young people across England and Wales, commenting "I am delighted to have been newly elected to the Institute for Youth Work Council. As an alumni of Newman University both graduating with first class honours in 2017 and completing my youth work Masters, I feel that the opportunities afforded to me during my academic journey have amply prepared me to support the development of youth work strategy with the IYW council."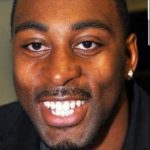 The third Newman alumni appointed to the Council, Nicholas, graduated in 2012. Nicholas commented "I graduated from Newman University in 2012 with a 1st Class honours degree after receiving a fantastic education that would stand me in good stead for my career as a Youth Worker.
"It was a humbling experience to find out I had been voted on to the IYW council. I am very optimistic for the future of Youth Work and will perform in the role to the best of my abilities."
Newman University is extremely proud of its graduates for making an impact within the Youth and Community Work industry, Senior Lecturers in Youth and Community Work, Paulette Sawyers and Mike Gilsenan commented "It really is great news to hear that three of our Newman University Youth & Community Work alumni are now council members for the Institute of Youth Work.  This opportunity will help them to continue to develop the organisation that will influence national policy and local agendas around the youth work profession.  Congratulations and well done to all three of them."
To view more about the Youth and Community Work courses at Newman University visit the course pages.