Newman hosts Symposium opened by Mayor, Andy Street
20/12/2018 by
On Monday 17th December Newman University hosted the regions first 'Mental Health through Sport' Symposium on their campus in Birmingham, in partnership with the Birmingham and Solihull Mental Health Foundation Trust (BSMHFT), Sport Birmingham and the West Midlands Combined Authority.
The one-day symposium, organised by Head of Sport and Health at Newman University, Dr Adam Benkwitz, and Dr Amanda Gatherer, Chief Psychologist at BSMHFT, aimed to share practice, culture and experiences of using sport to enhance mental health and wellbeing.
The day was opened by West Midlands Mayor, Andy Street, followed by a welcome from Newman University's Vice-Chancellor, Professor Scott Davidson. Speakers throughout the day included Professor Andy Smith, Edge Hill University; Dr Florence Kinnafick, Loughborough University; Ian Braid, Founder and Managing Director of DOCIAsport; and Mike Chamberlain, Chief Exective of Sport Birmingham.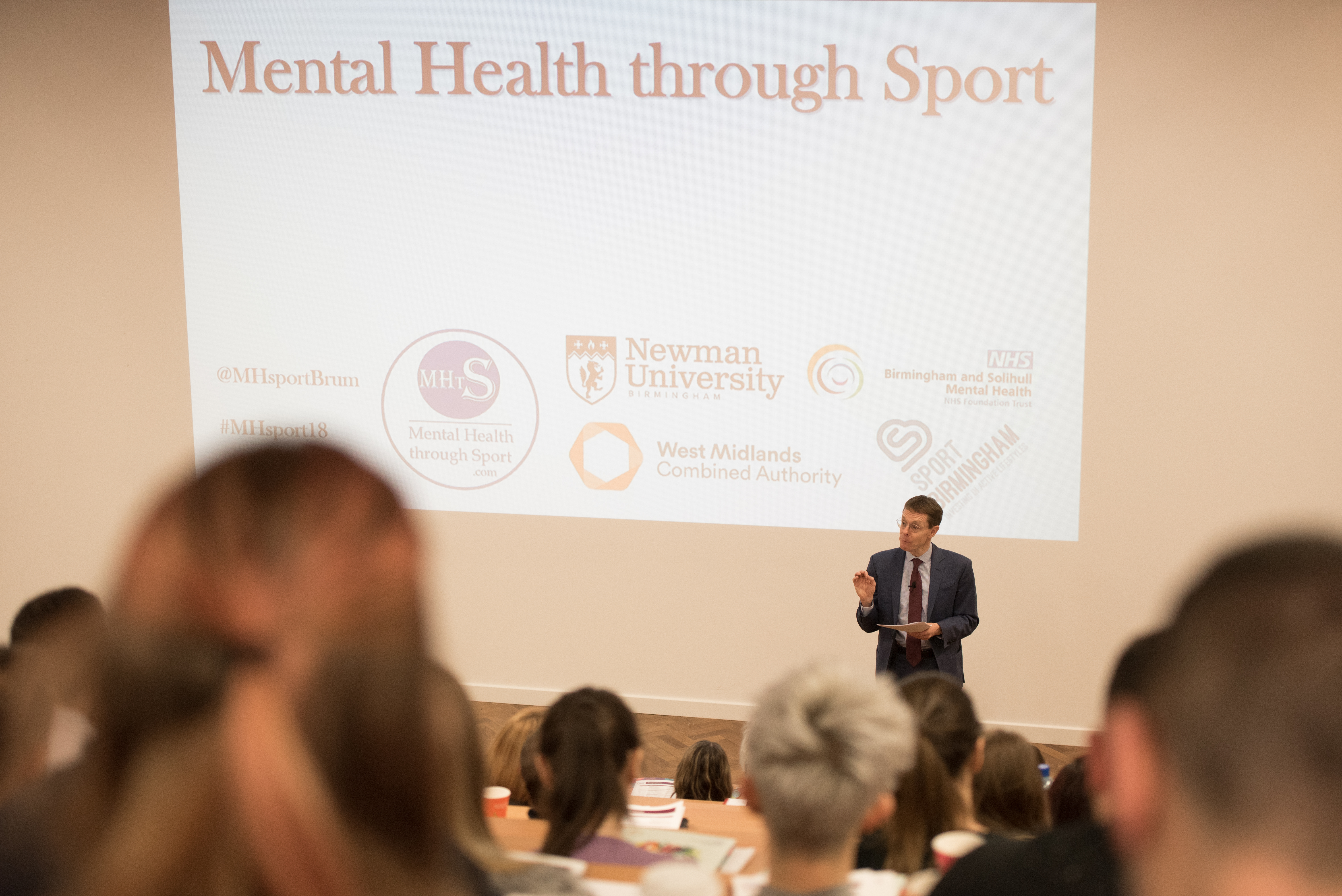 Andy Street said:  "This symposium is very important in terms of bringing together the strength of academics, policy makers and practitioners to work together, learn from good practice and work with people with lived experience to make a significant difference.
"We can be bold in setting the direction for mental health through sport over the next 3 and a half years, not just in the West Midlands but across the UK – and lead the way in the work needed to use the power of sport to normalise mental health and strengthen the work between elite and community sport with a simple unified message about mental wellbeing."
The day attracted delegates from a variety of organisations including many  universities, Public Health England, MIND, DCMS, England and Wales Cricket Board (ECB), Aston Villa FC Foundation, British Gymnastics, ReThink, Birmingham City FC, England Athletics, Sport Wales, Ministry of Defence and many others. Bristish canoeist Chelsey Dixon also attended the event and shared her experience on the topic.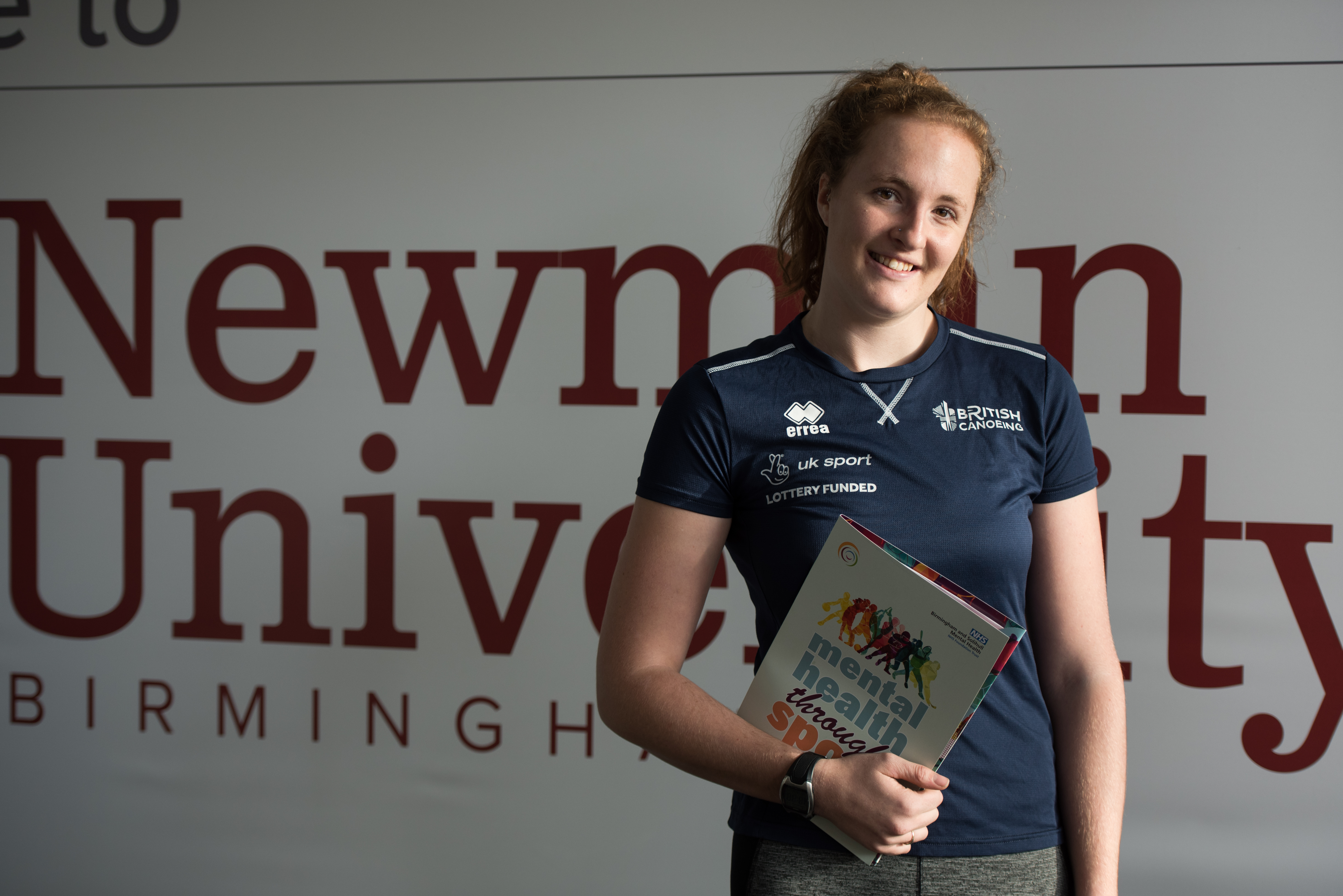 The symposium was a first in its series to be held at Newman. Over the next four years, the aim of the symposium series is to have an increasingly international focus that shall lead towards the Commonwealth Games in 2022, also hosted in Birmingham.
The series of symposia will aim to focus on five key themes: Using Sport to Improve Mental Health; Valuing Lived Experiences (in Mental Health and Sport); Sharing Cultures, Practices and Values (Nationally and Internationally); Specific Diagnoses and Personal Recovery; and Using Sport to Tackle Stigma.