Newman moves up the rankings in Complete University Guide
09/06/2020 by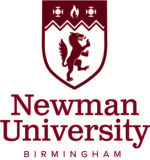 The Complete University Guide released their 2021 league table this morning, which saw Newman University climb five places overall.
Newman University did extremely well when focussing on student satisfaction, taking 20th place in the UK (from 130 English and Welsh universities), a huge increase of 54 places. This means that Newman is the highest ranked university for student satisfaction in the West Midlands County, and third in the wider West Midlands region (geographic parameters set out by CUG), as well as being fourth amongst the Cathedrals Group universities.
Good Honours and Degree completion also saw Newman climb the rankings by 11 and 12 places respectively.
Subject areas such as Business Management, Drama, Education, Sociology, and Theology saw student satisfaction rankings increase dramatically resulting in a top 10 place (9th) for Drama and top 5 place for and Theology (4th).
Newman University prides itself on consistently receiving positive feedback from its students and graduates as it ensures that the education and support provided for students enables graduates to succeed in their careers.