Newman opens brand new halls on campus
23/11/2017 by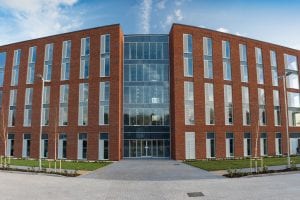 Newman University opened the latest addition to their campus redevelopments today, 23rd November; brand new modern halls for their students.
The new accommodation, Cofton Hall, is named after Cofton Park in South Birmingham which is the site of John Henry Newman's beatification ceremony in September 2010. The name was chosen by staff and students at Newman University and is consistent with the names of the other buildings on Newman's campus which are named after people or places associated with the university's Patron, John Henry Newman.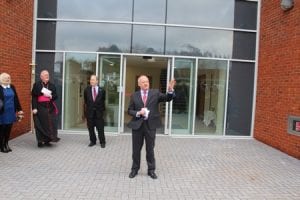 Guests and staff were welcomed by the Vice-Chancellor of Newman University, Professor Scott Davidson who commented:
"We're very pleased to announce the opening of our brand new halls at Newman University. We are investing £22million over the next five years to improve our campus and this stage of development is a significant part of those improvements.
"The new halls are a great addition to our campus and will give students fantastic accommodation options during their years of study. We are now looking forward to the next phase of development which includes further teaching spaces and refurbishment of existing buildings on campus."
Following Professor Davidson's welcome the new halls were blessed by Archbishop Bernard Longley, Archbishop of Birmingham and the ribbon cut by Chair of Council at Newman University, Jonathan Day.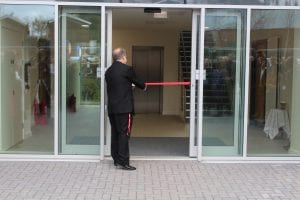 The £22million investment is part of a larger campus development worth up to £70million and follows the completion of a new library and entrance building which was opened by Olympic gymnast Kristian Thomas in 2013.
Work on the new accommodation was completed by construction company Morgan Sindall, who were also present at the opening, costing £7.8million and comprise of 108 bedrooms which are en-suite, Wi-Fi enabled and share a communal open plan kitchen/living room space.
All of the improvements made to Newman University have been completed with the universities students in mind with the aim of improving their learning environment and increasing the opportunities available to students.
Newman is also conscious of their responsibilities for environmental stewardship and has set a target for all components of the campus redevelopment to achieve an Energy Performance Certificate (EPC) rating of A.
Students will be able to move into the halls from January 2018.