Newman student raises money for Little Princess Trust
08/07/2020 by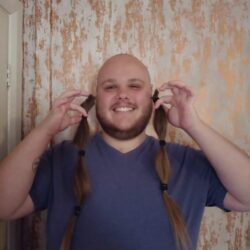 Newman University student, Jon Richards, has recently shaved his head in aid of charity to raise money for the Little Princess Trust.
The charity provides wigs to children and young people who suffer from hair loss, and Jon, who studies Health and Social Care at Newman University decided to donate his long hair to the charity, raising over £350 in the process, with the total still growing.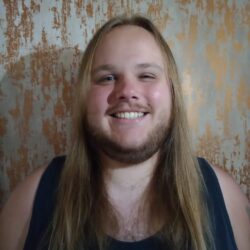 At a time where many people have rushed back to the hairdressers and barbers as lockdown was eased, Jon said goodbye to his long locks for a different reason.
"I believe many charities do work on large scales, especially within the area of finding cures and treatments. Whilst it'd be ideal for a cure to be found, day to day issues like facing the physical repercussions of cures such as losing hair is still felt by those who have treatment. This donation and charity is my way of making a personal difference to this problem."
Jon has now donated two ponytails which measured 18 inches each to the charity.
To help Jon raise even more money for the Little Princess Trust, visit his JustGiving page.