Newman Students to promote Winter Games for schools
14/11/2019 by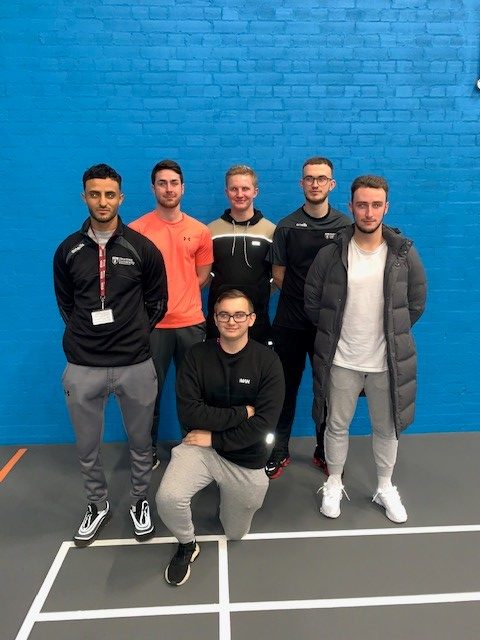 Seven Newman University sport students are planning a 'University Winter Games' as part of their undergraduate course, where an element focusses on 'Activity Enterprise'. The students have chosen to focus on winter sports for keen young athletes in Secondary Schools.
The event aims to promote awareness for winter games for secondary school children who are unlikely to have been engaged in the proposed activities and overall winter sports previously.
The students, Sam Watts, Ellis Woolley, Reece Harvey, Zac Nearney, Aron Martin, Kyle Malley, and Usamah Abdo, plan on creating winter Olympic sport themed games with a fun added twist for the event, allowing further understanding of what the winter Olympics holds for the children/participants, whilst also giving them a sense of gratification and enjoyment at the same time.
The second aim of the sport students is to ensure a successful event is carried out efficiently and effectively to guarantee the children/participants find it beneficial in aspects of knowledge and satisfaction, with the intention that their interests will flourish within winter sports and for it to carry on in future years.
The event is set to take place on Tuesday 10th of December 2019 at Portway Lifestyle Centre in Birmingham, which is renowned for its excellent services and £18,000,000 revamp to state-of-the-art facilities in 2013. The facilities are available for a broad range of users and meets a diverse range of needs. The pitch can be also split into three sections to enable schools who are taking part at the event organised by the Newman students, to partake in their different activities and be able to move to each station once they have completed each event with ease.
The students commented, "We are trying to bring sports to the middle of Birmingham when students in the area wouldn't get the chance to do so; emulating winter like activities without the snowy conditions in Birmingham!"
All of the school children will have the opportunity to take part in six events where they will be alongside their class mates throughout the two hour event, which will conclude by having an event where each team will battle it out with the winners being rewarded with medals, and all participants will receive certificates.
The Newman University students concluded "Our event may seem small to begin with, but with the correct coverage, sponsorships and staff, which we believe we have, this event could be the fundamental access for wider winter sports provision ideas in future years."