Newman takes part in NatWest's Climate Hackathon
25/06/2021 by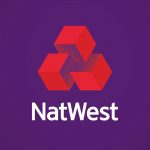 Newman University will be taking part in NatWest's Climate Hackathon with the other universities in Birmingham where students will join forces to develop ideas for green and sustainable business practices.
Developed as part of NatWest's commitment to championing climate solutions and the push towards a low-carbon future, the event will be delivered as part of the bank's Business Builder and Climate Accelerator programme.
Around 50 students and alumni across BSEEN (a start-up support programme, part funded by the European Regional Development Fund, in partnership with Newman University, Aston University, Birmingham City University and University College Birmingham) and The University of Birmingham, will be invited to take part in the two-day interactive event on 7th and 8th July.
The students will be challenged in teams to develop innovative, green-focused business solutions aimed at fostering sustainable behaviours for life, during higher and further education. With the guidance of NatWest's Enterprise team, they will then take their idea through to business modelling, proof of concept, prototyping and to market, with the event culminating in a pitching workshop.
A panel discussion will also take place on day one, supported by senior stakeholders in the city's climate affairs..
The main aim of the Climate Hackathon will be to encourage the development of new ideas and innovations that provide a positive impact on the world's fight against climate change. It is hoped that many of the ideas formed during the challenge will be taken further by the students, either via their university studies or through the NatWest Climate Accelerator programme.
At the end of the second day, teams taking part will be invited to submit a completed business overview and 60-second pitch for consideration. The winning team will receive funding from the universities, to deliver a MVP (minimal viable product) as well as secure a place on the NatWest's Climate Accelerator programme.
Josh Winfield, Regional Enterprise Manager at NatWest, said: "I am humbled that all five of the city's universities are uniting in support of our Climate Hackathon. Open and available to anybody with a desire to combat climate change, we'll not only be keeping a climate focus but developing enterprise and leadership skills too.
"With the winning entry being able to access our Climate Accelerator programme, I am excited by the fact that we're at the nucleus of some fantastic concepts and who's to say we're not on the precipice of a world-beating, Birmingham-based climate solution."
Carolyn Keenan, Project Manager for BSEEN said "The BSEEN project recognises the huge importance of tackling climate change issues now. That is why we are committed to running the climate change hackathon in partnership with NatWest, to encourage our incredibly innovative students and recent graduates to create and develop new ideas".
NatWest is committed to playing a key part in tackling climate change. As part of this, at least 25% of the spaces in the bank's 12 UK wide entrepreneurial accelerators, which support around 1,000 entrepreneurs a year, will be dedicated to supporting climate-focussed businesses.