Newman University launches a new Centre for Community and Social Justice
26/10/2021 by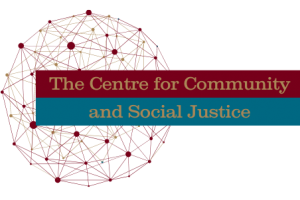 Newman University is excited to develop a new Centre for Community and Social Justice. The new Centre replaces the former Children, Families and Young People Research Centre. It is intended to incorporate all of the work previously housed under the CYPF Research centre, but also widening the remit to encourage collaboration with other subjects across Newman, and external communities.
At the heart of Newman University's values and ethos lies a commitment to the principles of social justice and the common good. The core purpose of this interdisciplinary Centre for Community and Social Justice, therefore, is to bring together diverse communities to think critically about relations of power, social inequities and injustices in order to create a more inclusive, equal and democratic society. The Centre encourages external communities and organisations to join academic staff and students to research collaboratively and to disseminate knowledge in order to combat social injustices for the wider social good.
Co-Directors of the Centre, Dr Pete Harris and Dr Claire Monk, commented: "The new Centre for Community and Social Justice is an exciting opportunity to reach out to community groups and bring together like minded people wanting to create a more equal, fairer and socially just society, for the benefit of all".
For more information about the centre please visit the webpage at: https://www.newman.ac.uk/research/research-centres/the-centre-for-community-and-social-justice/