Newman's Creative Writing Lecturer, Elizabeth-Jane Burnett talks poetry: "Swimming can give you the optimism to keep going"
17/11/2017 by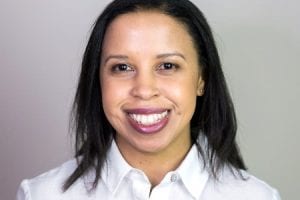 Elizabeth-Jane Burnett: "Swimming can give you the optimism to keep going" : Swims is a work of poetry that follows its author into open waters around the UK, where she finds both simple pleasure and more complicated political hope "What can I do as a person on the planet, as a human being, as a writer, as the unique set of things that I am" asks Elizabeth-Jane Burnett. "How can I help the environment?" For a writer and scholar who has been exploring the natural world and alternatives to capitalism in pamphlets, exhibitions and academic papers, the response to environmental catastrophe was clear: poetry.
Swims, her first book, is one long poem that follows the author as she dives into open water across England and Wales, plunging into rivers, lakes and seas in a watery circuit that takes in the Ouse, the Teign, the Channel, Grasmere and King's Cross Pond in London. Some sections record a process or ritual; hopes and fears written across a swimsuit in black marker pen before immersion, or a group of swimmers inhabiting some non-human identity, entering the sea and then reporting back. Others focus on the feeling of not ending "where you thought you did / not with skin but with water / not with arms but with meadow / of watercress, dropwort, floating pennywort", the sensation of "an upward force / greater than the weight of the heart."
Burnett says she has always enjoyed writing poetry and swimming outdoors. But when she started a new job teaching creative writing at Birmingham's Newman University in 2014, she found it was difficult to make the time for either, so decided to combine them. It soon became a project "about activism, thinking about swimming as something positive environmentally" she says.
Swimming in a river, or even writing experimental poetry about swimming in a river, might not be the most obvious response to the challenges of the Anthropocene. But activism needs more than direct action, Burnett argues, citing Jeremy Corbyn's reading from Shelley's The Masque of Anarchy at this year's Glastonbury festival:
"There is a real resurgence in the power of the written word, and in poetry in these days where there's so much resistance going on."
Poetry can raise consciousness by bringing the effects of climate change or pollution to life, she says, but it can also offer enjoyment and renewal – a chance to reconnect with the very thing activists are trying to protect. "The water can give you the optimism to keep going, otherwise we would just stop. We'd all just stay in our rooms in a gibbering wreck and not go out. You need some incentive, some joy." Poetry doesn't just present the facts, it presents them in an "aesthetically pleasurable way. We don't need to shy away from pleasure when we're talking about something that's difficult and upsetting. We can still get the pleasurable aspects of it as well." 'An upward force / greater than the weight of the heart … the river Teign. Photograph: Craig Joiner Photography /Alamy/Alamy While poetry may be something of a minority pursuit, Burnett says she's always trying to expand the audience, by inviting people to participate in swims, by performing at festivals and even singing her work:
"Some of the words might be a little esoteric, but the performance never is."
The collection is interrupted by three poems written for her father, who fell ill in the middle of the project and died a week or so after Swims was published. Aegina imagines picking up "the whole Aegean sea & hellip; [to] lay it at your feet, let it wash through / the ward and swirl under your bed / until you thawed", while Wallflowers posits a watery connection as: "The day ducks high and low in a solemn / breaststroke, each lift a small christening. / You must feel my heart."
"I happened to be in Greece when he was taken ill, and was swimming a lot there," Burnett says. "I'd been thinking through swimming as helping in activism, but it gets a bit more personal in that sequence. It's more about helping you through other things as well, like mourning."
Born in a tiny Devon village in 1980, Burnett owes her career in academia to her father's insistence that she couldn't just be a writer. "Reading English at university was enough of a risk," she says. "It was like, 'Well OK, you're doing it at Oxford, that's probably a safe enough bet. There was no sense that I could write full time." She continued her studies with a PhD at Royal Holloway, where she examined how experimental poetry can operate outside the market. For the next decade she put this mixed strategy into practice, publishing pamphlets of poetry alongside criticism and putting together text-led exhibitions alongside special issues of academic journals.
"It is quite strange seeing it as my debut collection – I've been writing for over 10 years" she says.
As well as Swims, this autumn sees a book-length version of Burnett's thesis, A Social Biography of Contemporary Innovative Poetry Communities, from Palgrave Macmillan, and Rivering, a pamphlet of poems from Oystercatcher Press. She's also writing a memoir about soil and family for Penguin Random House, which was selected as part of the publisher's Write Now programme. But Burnett insists that her new routes to publication won't change her writing practice at all. What matters is not the method of distribution, she says, but the intention with which the work is composed. "It may then be incorporated into the capitalist machine, as we all are living in this world. You can't escape it, but you can choose the way you interact with it."
"That's part of the idea of the swims" she continues, "getting away from the idea of poems as commodities and embedding them in your everyday life. I'm going for a swim, I'm not thinking I'm going to sit down at a desk and write a poem that I'm going to sell to readers."
If poetry has a value over and above what the market assigns, then perhaps the fluid line and deep currents of Swims can help resist environmental catastrophe as Burnett suggests.
"We all do what we can" she says. "This is what I do. I'm a writer."