Newman's Dr Taimur Sharif achieves CMgr FCMI status
20/01/2020 by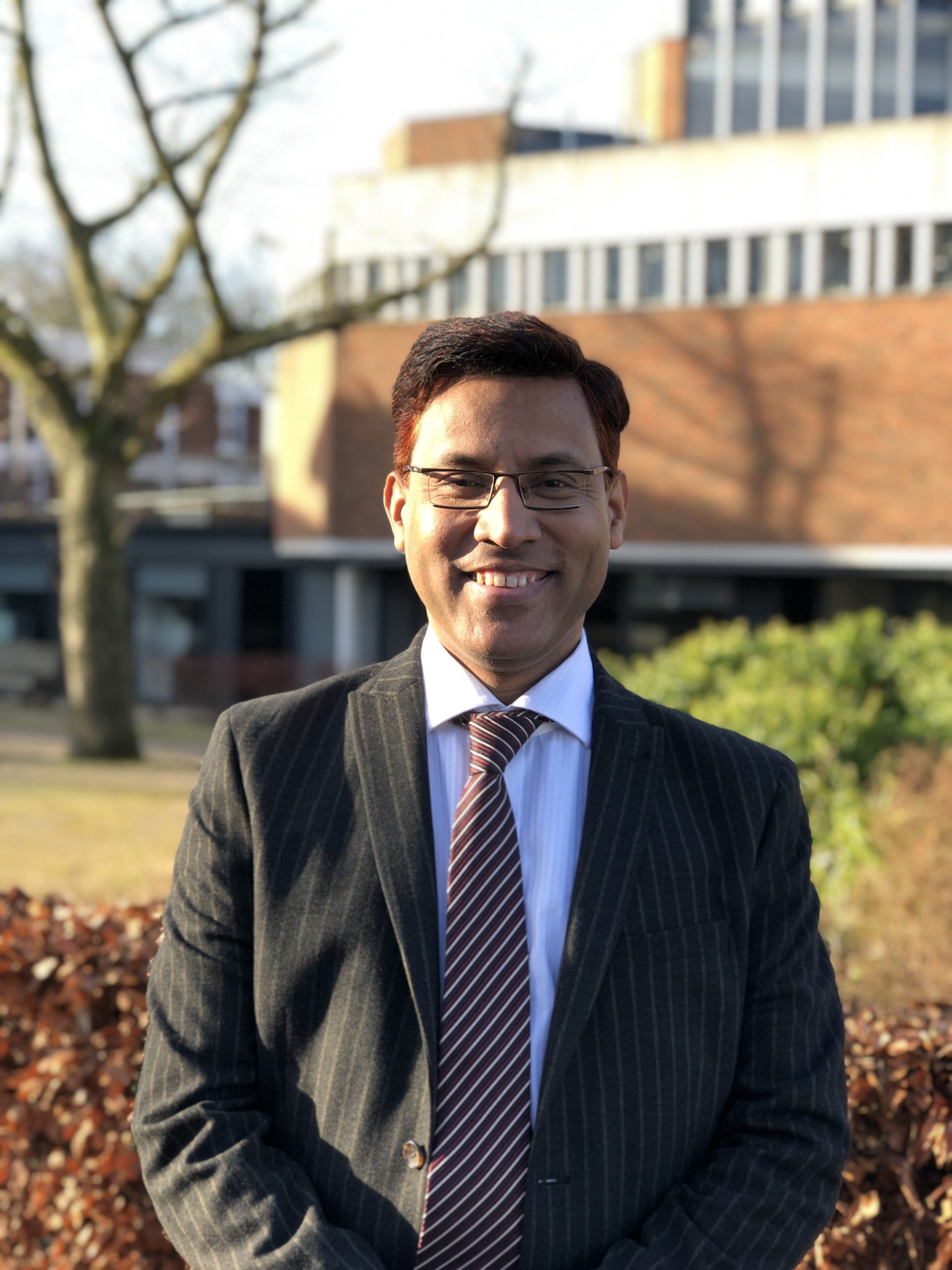 Head of Business at Newman University, Dr Taimur Sharif has achieved Chartered Manager (CMgr FCMI) status from the Chartered Management Institute (CMI) – the only chartered professional body dedicated to promoting the highest standards of management and leadership excellence in the UK. The CMI's Chartered Manager award is the highest professional and most prestigious status that can be achieved in management and leadership roles, demonstrating a professional approach through competence, knowledge, professional standards and CPD as well as evidencing commitment to ethical management practice.
Awarded only by the CMI, thousands of UK managers at all levels and across all sectors now hold Chartered Manager status and highly value it. Chartered Managers make an essential economic contribution to the UK economy and businesses. For example, it is reported that Chartered Managers boost their business revenue by £62k each year & £310k over five years as well as makes an additional contribution to the UK economy every year worth £62k (CMI Infographics, as of 17th January 2020).
Taimur began working at Newman University in 2019 after proven success at previous institutions in Abu Dhabi, Dubai and Muscat, where his leadership in promoting entrepreneurship education at a regional level was recognised by the UAE Prime Minister's Office and the UAE Ministry of Higher Education. Taimur recently achieved CMBE (Certified Management and Business Educator) status from the Chartered Association of Business Schools (CABS), UK. Before this, Taimur was certified as an Educator in Entrepreneurship from Stanford University, USA.
At Newman University, Birmingham, Taimur looks after the Business programmes, he comments "CMgr FCMI status is a recognition to my perseverance as a servant leader and creative leadership acumen demonstrated in the higher education sectors in the UK and abroad. It has been a very useful self-assessment exercise to reflect on my own skills as a leader and review them against CMI codes of professional conduct. The CMgr status gives me a feeling of self-actualisation of my professional achievements as a leader. I'm hoping to add a lot more value to the productivity of my team and contribute in the growth of Newman University."