Newman's Persephone Sextou receives BBC Children in Need grant
03/06/2019 by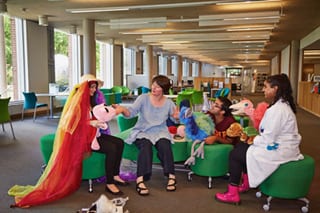 Reader in Applied Theatre at Newman University, Dr Persephone Sextou has received a BBC Children in Need grant of £27,844 for her project entitled RocketArts bedside. The grant, for the time period of 2019-2022, follows from the government report regarding 'Ensuring a good education for children who cannot attend school because of health needs' (2013).
It was recommended that the provision of high quality educational and creative opportunities are to provide continuity of education.
RocketArts is an innovative interactive longitudinal project that aims to explore the uses mixed arts (bedside drama, participatory storytelling, visual arts) with digital technology in making a difference in children's education when they are in hospital and during their transition back to school.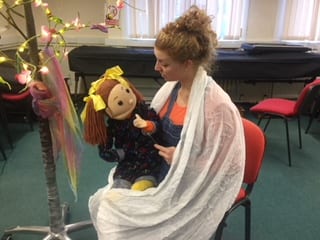 The project aims to examine how the arts with technology could encourage children to engage with continuous learning (Literacy KS1 and KS2) and improve their emotional and social wellbeing during treatment through playful and stimulating 1:1 story-making, object animating and digital activities. The project will use mixed-methods and multi-level experience and knowledge to encourage communication, creativity, self-confidence, awareness and self-appreciation during times of poor health, lack of normality and privacy, physical pain, and isolation.
Dr Sextou previously received a grant from BBC Children in Need for the 'Bird Island' project which ran from 2016-2019.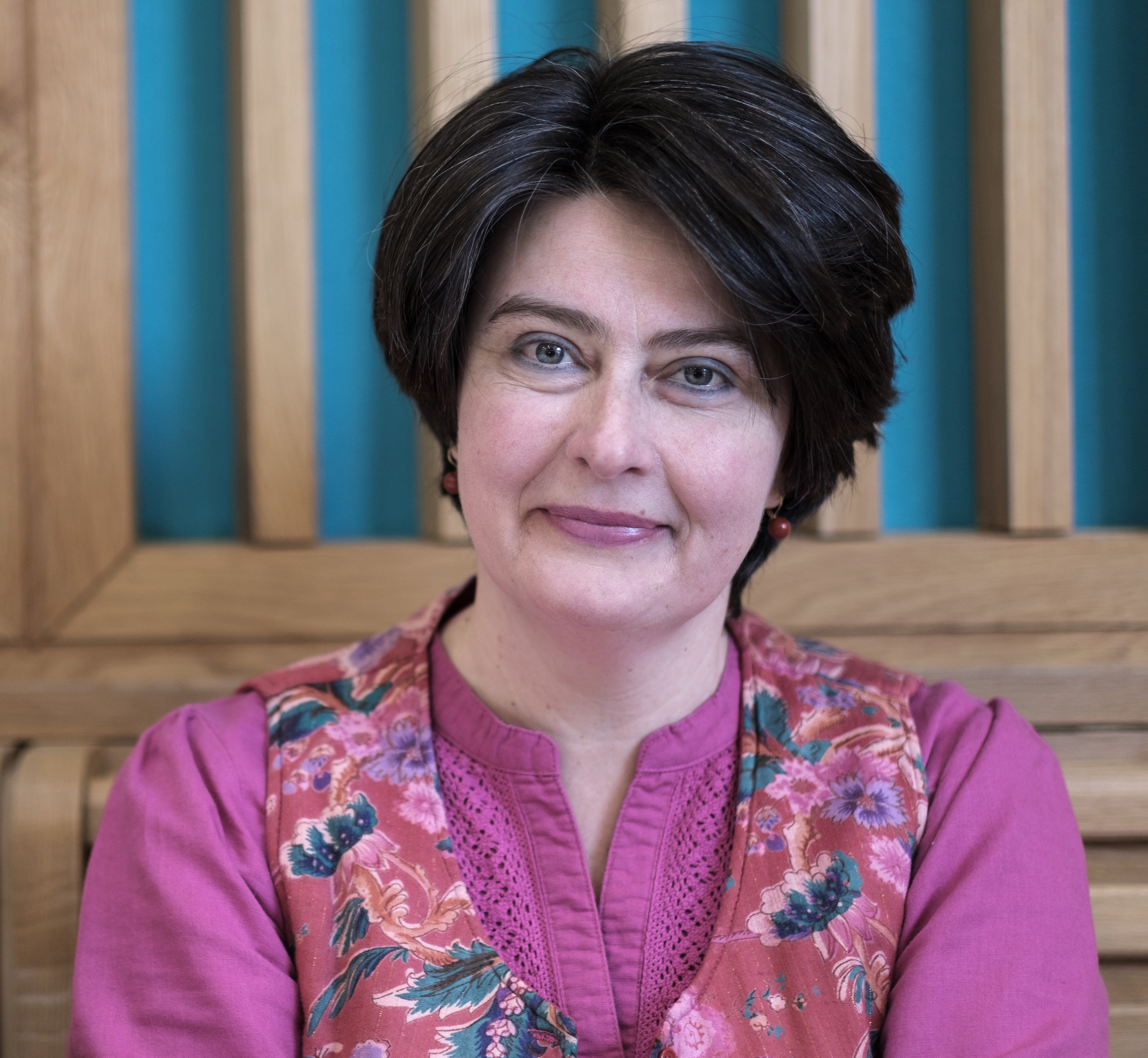 Dr Sextou also founded the Community & Applied Drama Lab (CADLab) at Newman University, CADLab operates in partnership with Birmingham Children's Hospital NHS Trust, Heartlands Hospital NHS Trust and, Acorns Children's hospices and has now performed to over 1000 children at their bedside. CADLab gives students studying Drama the chance to get involved with the different projects and work with experts in Applied Theatre and wellbeing in the healthcare industry.
For further information on the projects visit the CADLab page or come along to an open day at the University on either Saturday 15th June or Saturday 6th July, both 10am-3pm. Visit the Open Days page for more details.