Senior Lecturer at Newman nominated for Role Model of the Year
11/07/2019 by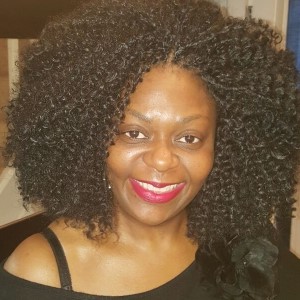 Paulette Sawyers, Senior Lecturer in Youth and Community Work at Newman University, has been nominated in the Midlands Business & Community Charity Awards 2019 in the Role Model of the Year category.
The Midlands Business, Community & Charity Awards was set up in 2016 as a non-profit organisation to recognise people in the midlands area.  The mission was to focus on the people that make a difference in both the business and general community, people who go out their way to help others selflessly without wanting any praise or thanks.
The event has become a well-recognised event, firmly placed in the regions annual calendar and attracts 450+ people each year.
The category in which Paulette is nominated is open to any person either employed, self-employed or volunteer who has exceeded expectations of their role and who stands out for making a positive contribution to society and the people around them. The individual will be outstanding in their efforts to deliver good ethics and values.
Paulette's nomination states: 'Paulette deserves this nomination as one of the leading female academics in Birmingham on the subject of youth, community and playwork. She has dedicated her career to teaching future generations of people that will work with vulnerable young people and families for decades. She deserves recognition.'
Paulette commented: "I actually thought the email notification I got from MBCC Awards was some kind of spam so ignored it initially however; it turned out to be true. To know that someone somewhere believes that I am a role model to them in my day-to-day job is truly humbling and genuinely appreciated."
The event will take place on Saturday 16th November at Aston Villa Football Club, where the winners for each category will be announced.
Newman University would like to congratulate Paulette on her nomination and wish her luck for the November awards evening.
To read more about the awards or to vote (voting open until 19th July) visit the Midlands Business, Community & Charity Awards website.