Senior Lecturer Sohail Khan invited as a Panel Member at National Event
05/03/2021 by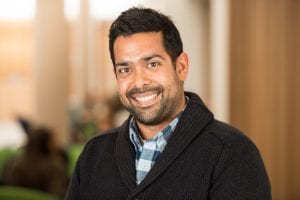 Senior Lecturer in Primary Initial Teacher Education at Newman University, Sohail Khan, has been invited to form part of the panel for the Train to Teach national virtual event which is set to take place on Tuesday 16th March.
The panel is made up of hosting providers, teachers and Teacher Training Advisers and is designed as a 'Question Time' activity. Sohail and the other panel members will be answering live questions from aspiring teachers as well as providing answers to the most common questions asked about getting into teaching.
Sohail will bring his experience as both a former primary teacher and a Senior Lecturer to the panel. In his role at Newman, Sohail has a focus on Primary Science and Forest School on the PGCE and Undergraduate programmes, and his main emphasis is around promoting an engaging and practical science experience and curriculum, and working towards the goal of maintaining children's curiosity. Sohail is also undertaking research around the development of the ITT Mentor as part of a Student Staff Partnership project.
Those attending the event later this month will also be able to gain one-to-one advice from teaching experts on their application and personal statements.
To find out more about the event visit the get into teaching website.
For further information about teacher training at Newman University visit our Faculty of Education webpage.