Sport Student Joab Gives Back to Community
08/04/2021 by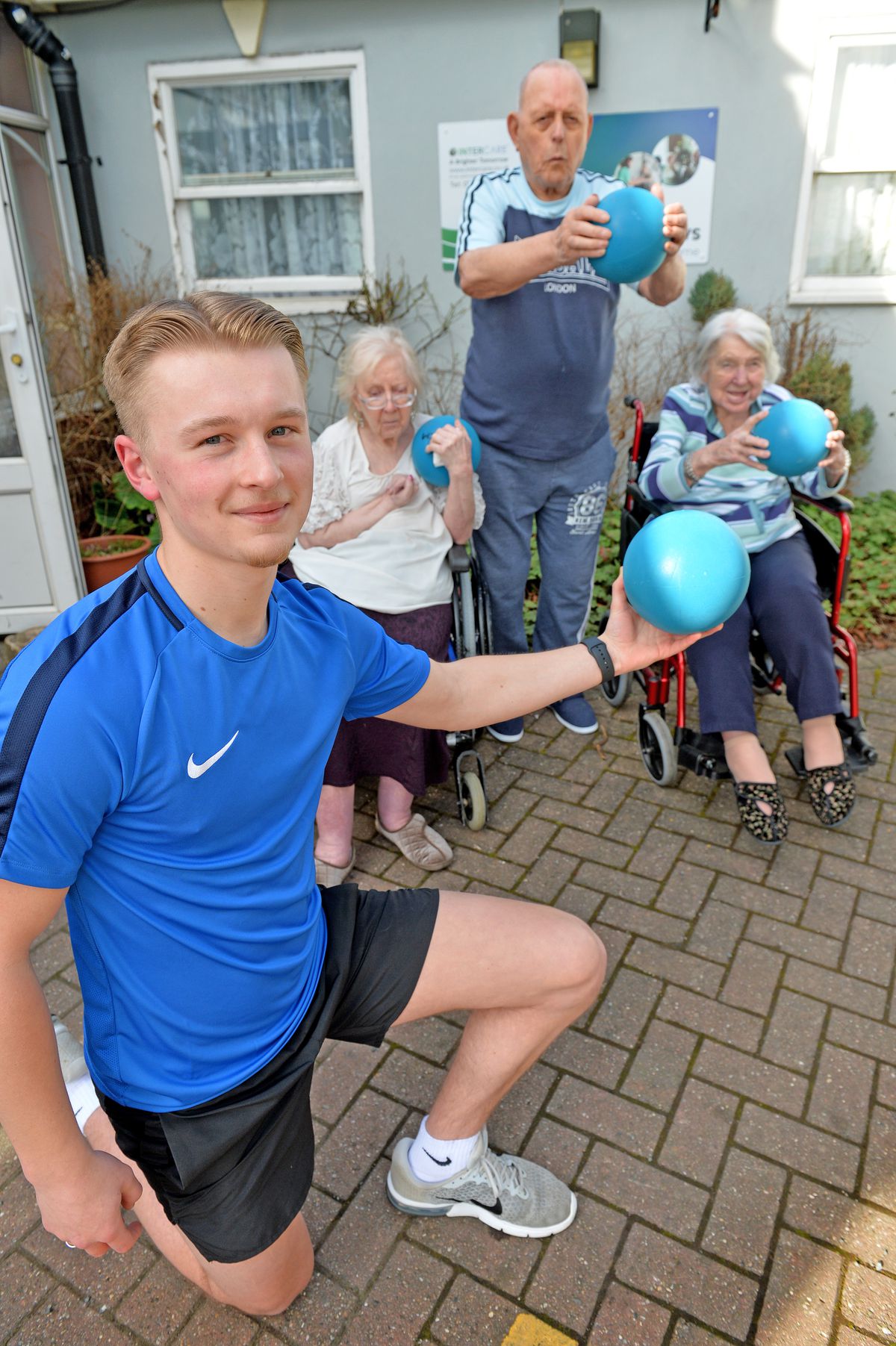 Joab Wheatley, aged 20, will this year be graduating from Newman University with a degree in Sport and Exercise Studies.
Joab chose to study at Newman as he felt the modules within the course applied to what he wanted to do and understood that Newman had success in developing teachers which was his career goal.
"Newman is great because of the relationship you can build with lecturers. In most university's you see people sat in large groups, but what I love about Newman is that it is only small groups which helps you develop great relationships with your lectures.
"The staff that have taught me throughout my 3 years have been great, Mark Holland, Stefan Lawrence, Alex Powell have been lecturers that have supported me at times and really help me improved as an individual."
Before beginning his third year of his degree Joab set up his own business, Generation Fitness, in March 2020, and although the pandemic has impacted the launch of his business, Joab did not let this stop him. Joab used the time during the pandemic to create his branding, social pages and also to gain as much experience as possible. Generation Fitness has the aim to deliver good quality, fun exercise classes in residential and nursing homes across the West Midlands.
Even though many home were in strict lockdown due to the pandemic, Joab was still determined to push forward with his business plan.
"I picked up the phone and rang as many homes as possible offering online and outside exercise classes! Some homes didn't have the technology, some homes didn't have a big enough garden, some homes already had previous people going in to deliver exercise and some homes just didn't want this service. Of course, there was a lot of rejection due to the pandemic, but that wasn't to stop me putting myself out there! So, I carried on ringing and then a few homes agreed to this and I was over the moon!"
During the winter months and second and third lockdown Joab was able to continue building relationships with various residential and nursing homes to allow him to ensure his business was at a good point when he graduated this year. Joab's hard work paid off when one of the homes asked him to be their activities co-ordinator as he had been so popular with the residents.
Now Joab has received two doses of his vaccine he is starting to expand his business once more and will soon be working within homes once more to keep elderly people mobile, fit and healthy and also to help boost morale.
Joab commented that he feels his degree at Newman University has helped him with his development of his business, commenting "it has not only equipped me with extending my knowledge in sport but, has improved skills such as speaking/presenting in large groups, therefore I would definitely agree that my degree has helped with the development of my business."
Focussing on his future, Joab aims to deliver exercise classes across the West Midlands in residential/nursing homes with a goal of being able to build a team to deliver exercise classes across the country.
Joab's hard work does not stop there as this year he plans to climb Mount Snowdon for Dementia UK. Joab said "Dementia UK is an outstanding charity providing Dementia nurse specialists to support families that are struggling with a loved ones suffering from this illness. Over the past year, I have developed numerous relationships with elderly suffering from dementia and recently due to COVID I have a lost a few of them, which was like losing a best friend. I want to walk for this charity not only to help as many families out as possible, but to raise awareness of this illness and to help people learn more about it so if their loved ones suffer from this they will be in the best position to help cope with the situation. They are still human beings, so don't be scared of them, yes their actions may be different, but there still family and friends."
To donate to Joab's page visit his Just Giving donation page.