Student Josie wins gold at BUCS Outdoor Championships
29/05/2019 by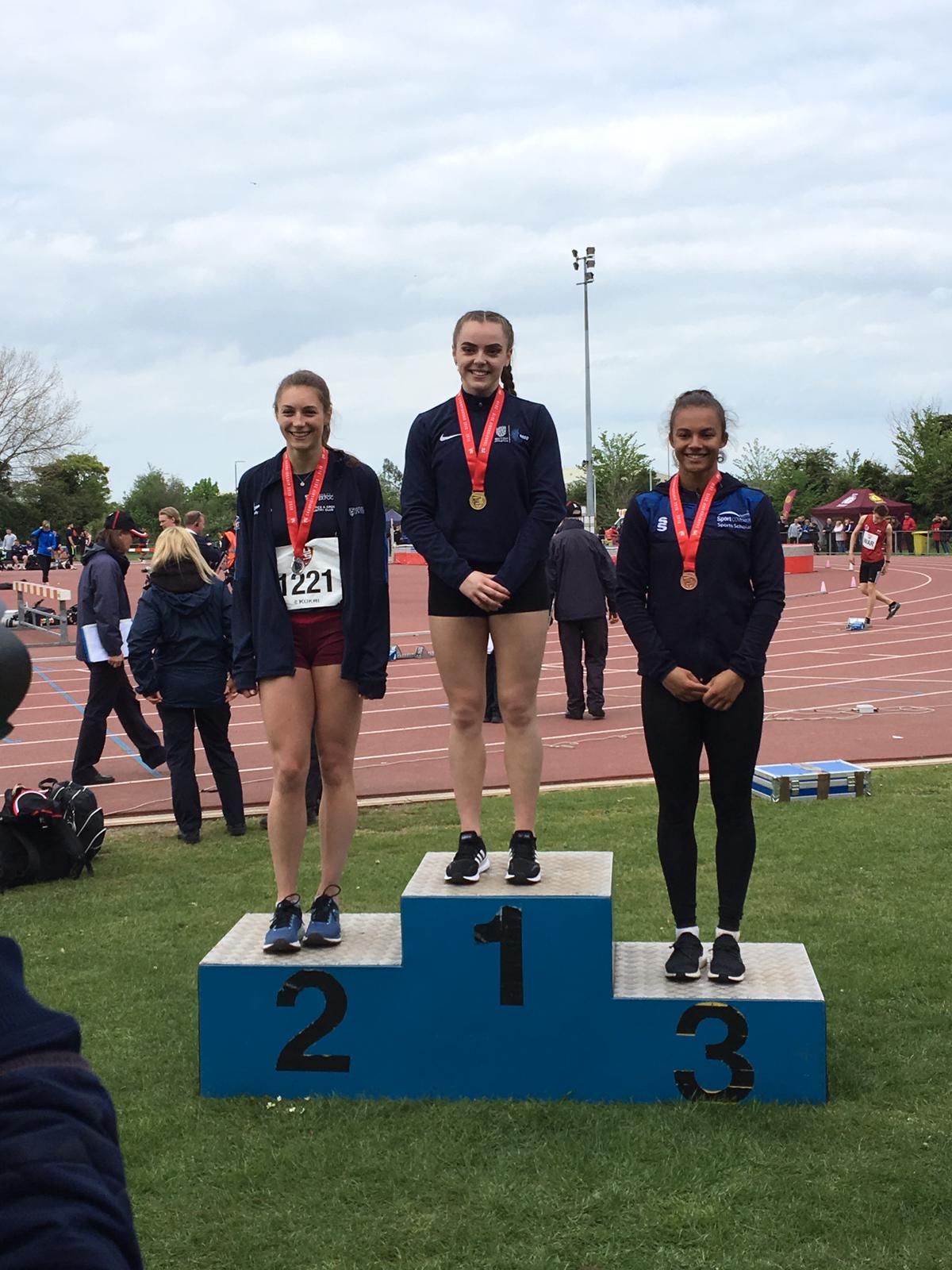 Newman University student Josie Oliarnyk recently competed at the British Universities and Colleges Sport (BUCS) Outdoor Championships, representing Newman University in the long jump.
Josie, 19, who studies Primary Education (5-11) BA (Hons) with Qualified Teacher Status at Newman, jumped to victory with a huge 6.17m to take the gold medal at the championships.
Her passion for athletics began in primary school when her teachers noticed her natural talent within the sport and suggested Josie should join an athletics club. Some 9 years later Josie finds herself not only representing her university but winning a championship medal.
"I planned to compete at BUCS and just wanted to go and enjoy the experience. I was so shocked, but extremely happy, to have won my first ever outdoor BUCS. If I had made it to the final I would have been really pleased, but to come away with the win was amazing and a great start to my outdoor season."
"I'd certainly say that winning my first ever Outdoor BUCS is a very proud moment in my sporting career. Another achievement was last year at the Outdoor British Championships where I jumped 6.38m, it was amazing to be in the same competition as other amazing athletes like Lorraine Ugen, Jazmin Sawyers and Shara Proctor."
Newman University encourages students to take part in sport at all levels whilst studying at the University and Josie has found the staff extremely helpful:
"All the staff at Newman university have been so supportive, I have learnt so much about Education and teaching. Dominic Ridgers (Sports Facilities Team Leader) has especially supported my sporting achievements by helping me with the BUCS entry process."
Josie has not only received support with her sporting achievements but also from other staff members at the university to help her achieve her goal of becoming a primary school teacher after being inspired by her own teachers at school.
"Every member of staff who I have worked with are supportive, friendly and knowledgeable. They go above and beyond to support the students on the course and provide great advice.
"My course has exceeded my expectations. I have already learnt so much about teaching. Currently, I am on placement, this is such a great opportunity and I feel that the course has really supported my confidence with teaching."
As well as studying to become a teacher, Josie plans to continue competing in athletics and be the best athlete she can be.