Student overcomes difficult circumstances to graduate
25/10/2019 by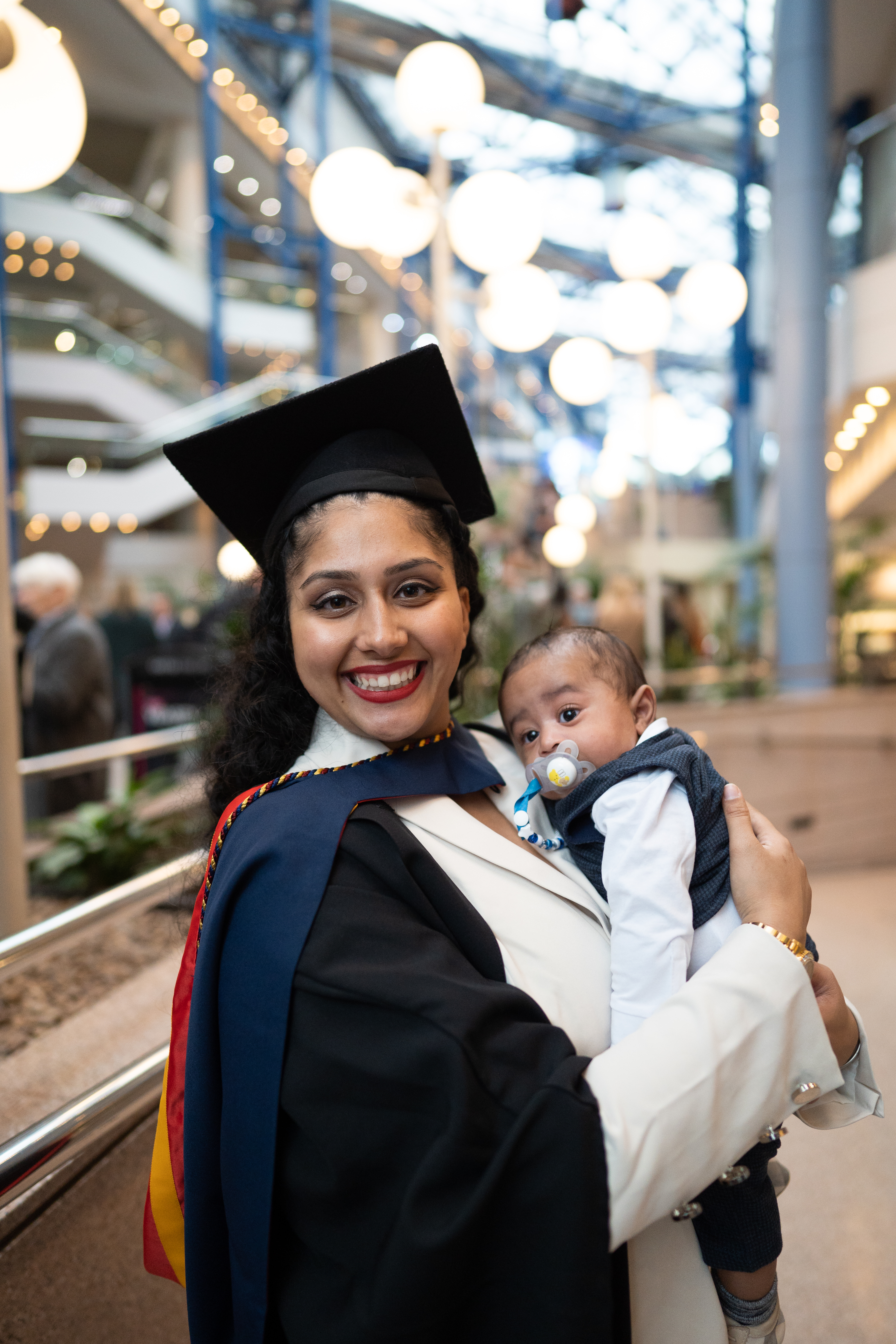 Hardarshan Kaur Mangat, aged 24, has this week graduated from Newman University, Birmingham with a BA (Hons) in Early Childhood Education and Care.
Hardarshan began her degree in 2016 as she had a passion for Early Years Education and considers herself a big advocate for children's rights and felt that she wanted to develop her knowledge further on how theory links to practice.
After successfully completing the first year of her undergraduate degree, Hardarshan was ready to tackle year two when she started suffering with tonic-clonic seizures, she explains:
"In my whole lifetime of living I never had seizure before. My world was turned upside down. I woke up one morning to get ready for placement for University and I went into the bathroom, collapsed, and started to fit. My partner found me and called an ambulance. I was in and out of hospital for a very long time, as they did not know what I was suffering with. I was then diagnosed with Non-Epileptic Attack Disorder. I had never heard of this condition before. I explained to the tutors at Newman why I was not turning up to lectures and they were so supportive and showed empathy."
Despite her diagnosis, Hardarshan was determined to complete her degree and utilised the support on offer at the University. After completing the second-year of her studies, Hardarshan found out she was expecting a baby, but with the support of the staff at Newman, she knew she would be able to complete her degree whilst being pregnant.
"My baby son ended up being five weeks early and I had to have an emergency caesarean section. The staff at Newman advised me to apply for mitigating circumstances and this advice helped me to finish my dissertation and my last written piece. I cannot thank the Early Years Academics enough! They have been so supportive and caring during my undergraduate studies. They have helped me achieve my goals and have pushed me to do well.
"Whilst falling pregnant in my third year with my baby son they were supportive and when I could not make it to the lectures they would give me their spare time to explain the content that I had missed."
Hardarshan graduated with her friends on Tuesday 22nd October with her partner and baby boy present at the Graduation Ceremony at Symphony Hall in Birmingham.
Hardarshan comments "The course has definitely exceeded my expectations because of this course I have recently started my Masters in Education degree at Newman. After completing this, I would like to go into Family Support Work and hopefully in the future become a lecturer."
When asked what advice she would give to future students, Hardarshan said, "I would like to say no matter what knocks you down keep going. There is always light on the other side. Ask for help when you need it, the staff are there to help you achieve. Also, do not suffer in silence the staff will understand what you are going through."