WhatUni Award success for Newman
08/07/2020 by
Today the WhatUni Student Choice Awards announced the winners of each award category on their Twitter account, an awards ceremony where Newman University had been shortlisted for a number of awards.
Newman was shortlisted in three categories including Student Support; Course and Lecturers; and University of the Year.
The awards are the only university experience awards based on student reviews and allow universities to be compared in various ways.
Each category winner was announced throughout the day, first up for Newman was the Student Support category. Newman was awarded third place, with student quotes including the following from Criminology student Amy: "The support is excellent. Couldn't fault it. Always on point with communication and always there when you need them." Read more about Student Support at Newman University.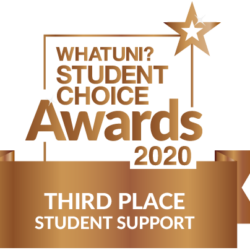 The next category to be announced where Newman was shortlisted was the Course and Lecturers category where Newman had been named in the top 10 in 2019. The 2020 results placed Newman once again in the top 10 for the category of course and lecturers. View the courses available at Newman University.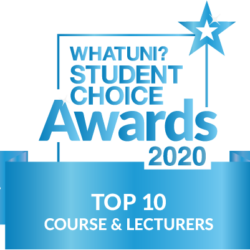 The final category to be announced was the University of the Year award. The category focuses on the best overall experience whilst at university and Newman was named also named in the top 10 of universities for overall experience.