Why Not Teach? A Big Conversation: a virtual event discussing the lack of diversity in teacher training
17/06/2021 by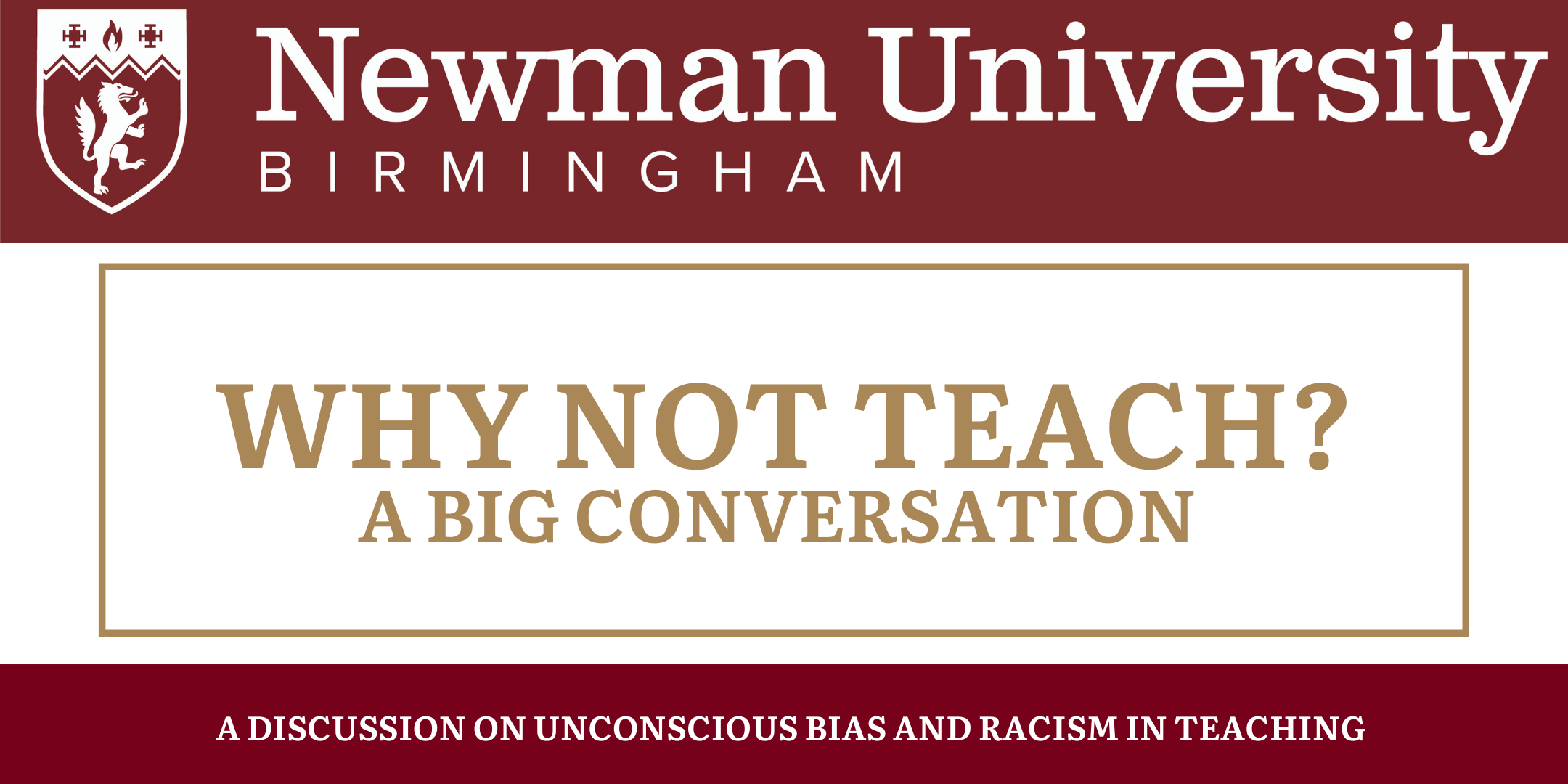 Head of Primary Education at Newman University, Dr Branwen Bingle, recently hosted an exciting CPD zoom event for teachers, starting discussion on how the current UK teacher workforce does not fully represent its pupils and what can be done to rectify this.
During this one-hour event, attendees enjoyed two presentations followed by breakout room discussions and a Q&A.
The event was co-presented by Liz Pemberton, owner of The Black Nursery Manager, who's presentation discussed why the notion of colourblindness as a tool to dismiss the impact of racism on both an interpersonal and systemic level within education is to be dismissed. She stated: "To ensure that we do not perpetuate the harm that racism causes, we must begin from a place of understanding and acknowledge that we do in fact see the colour of the children and the educators around us instead of using the convenience of our unconscious as a scapegoat to avoid having conversations about race."
Branwen's presentation, titled 'Conscious Unconsciousness', discussed implicit bias and seeked to argue that that recognising our bias and not using our unconscious state to excuse this may be the first step in creating a more inclusive environment.
The event saw 30 attendees, many of which were current trainee teachers and educators from local schools, who joined in the hope of learning more about inclusive teaching practices.
Branwen and Liz will also be piloting a version of this event for year 9's in St Peter's School this month, to start the conversation at grassroots level and to find out why students from certain background aren't choosing teaching as a career option.
Following the success of the event, there has been high demand for continued discussion and further CPD events, which are now being planned.
If you would like to watch the recording of these presentations, please contact marketing@newman.ac.uk.