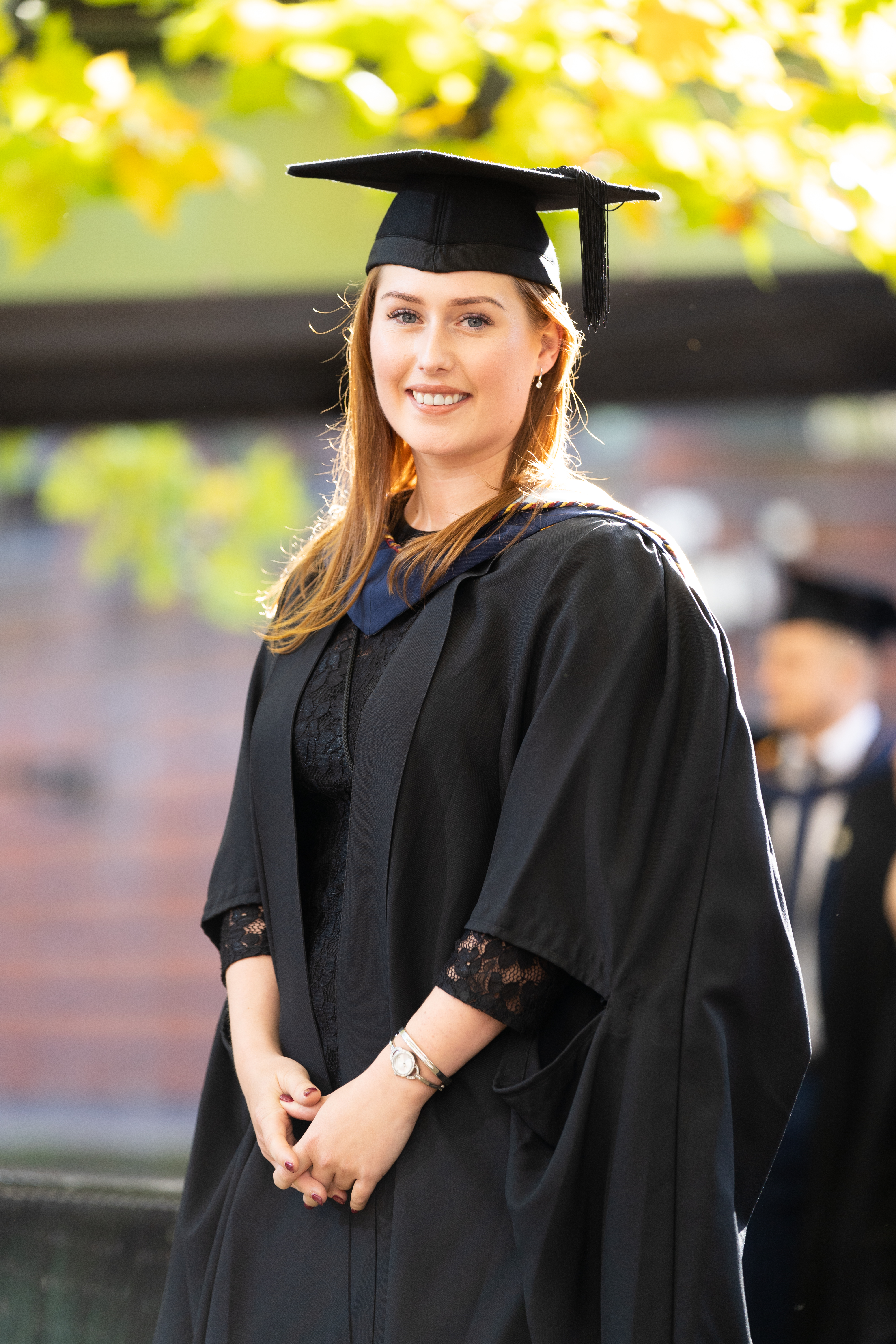 Bobby Bradstock – Psychology and Counselling
Director, Serenity Psychotherapy
Bobby Bradstock studied her Psychology and Counselling BSc and also her Integrative Psychotherapy Adult MSc at Newman University, graduating in 2019.
When Bobby began her studies she already knew that she wanted to be a self-employed psychotherapist as she found it both interesting and stimulating as it allowed her to find a lot of sense in the things she had experienced in life.
After completing her undergraduate at Newman, Bobby moved on to complete her postgraduate at Newman also, explaining "It was here that I gained more confidence to go beyond my original plans and beliefs about what I could achieve."
Bobby is now self-employed as a psychotherapist and has started her own business, Serenity Psychotherapy. Bobby commented, "My endeavour into business has been fully supported by the graduate business team at Newman and despite having left I continue to gain support from them."
As well as setting up her own company, Bobby offers an online wellbeing call service for those who are house or bed bound due to physical illness and are in need of occasional emotional support.
"This was something that I researched for both my BSc and MSc dissertation pieces and saw great potential in, for this bracket of individuals. This has expanded from my original plans as a psychotherapist, due to the nature of therapy being an intense line of work. I now see a maximum of 15 clients per week which in the future will be an excellent position to be in with a family etc. , however now I have spare time I offer the OWC to use my time outside of my practice efficiently."
Another project that Bobby is involved in a youth work project The Value YOUth Project which wors with under 16s to educate them about self-esteem, mental health, effective communication and healthy relationships, through a series of pastoral workshops delivered by YOUth Mentors.
Bobby comments "This Project was not something I had considered before my last year of university and through supportive networks at Newman I was approached by West Midlands Police about using my skills and knowledge to offer something in response to crime and exploitation amongst young people."
Bobby explains that she has and still does struggle with confidence, "On a personal level I struggled, and still do struggle, with my confidence in social situations which could have held me back a lot through my education. However, I'm pleased to say that despite some painful moments and a lot of courage on my own part I still did the things I was scared to do. It can be easy to choose not to attempt the things we find scary and challenging but so often this is how we grow and develop ourselves. Again those personal transferable skills are often what are found at the end of those long uncertain tunnels we find ourselves in. Continuously expanding my comfort zone was and is the best career choice I could make."
Looking to the future Bobby hopes to expand her practice to employ other therapists and trainees as well as having the opportunity to conduct research into the area and hopefully gain her PhD.
Bobby's advice to students would be "keep learning in some form or another. Keep pushing yourself out of your comfort zone and meet new people. For me it's kept my career interesting and avoided stagnation which can be disheartening after so many years of studying."