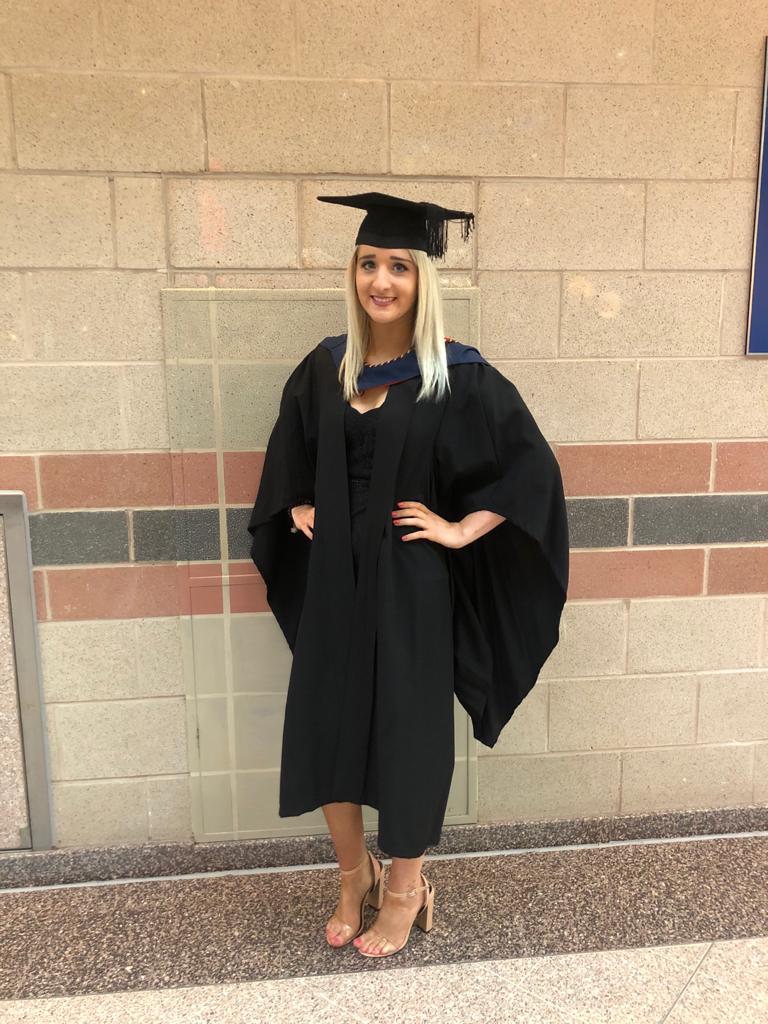 Chloe Shaw – Drama, Theatre and Applied Performance
Learning and Outreach Assistant, Albany Theatre
Chloe Shaw studied her BA (Hons) in Drama, Theatre and Applied Performance at Newman University, graduating in 2019 with a First Class Honours.
Before starting university, Chloe was working in recruitment as had originally believed that university was out of reach, however, soon realised university was attainable and secured her place in 2016.
Chloe was the first person in her family to attend university, commenting "Coming from a lower socioeconomic background had it challenges. The welfare team at Newman were great at helping me access extra funds I was eligible for and offered wellbeing services when the stresses of the degree, working and personal circumstances became too much."
During her degree Chloe was able to take advantage of numerous opportunities available including working with community theatre companies by touring shows, workshops and devising with professional playwrights as well as performing at some of the best arts venues in the West Midlands.
Chloe explains that her course tutors supported her development and always pushed for her to achieve the highest standard of work.
"I was very introverted and shy coming into a degree and their continued support and encouragement allowed me to gain a high-level of self-worth which has enabled me to set goals which used to feel unachievable. The lecturers have outstanding subject knowledge and passions for their specialisms which inspired me and allowed me to explore my subject deeper."
Since graduating Chloe has secured employment as well as continuing with her education. She secured a role at The Albany Theatre in Coventry as an Events Assistant and impressed with her work that not long after secured the position of Learning and Outreach Assistant.
Chloe has had responsibility of devising a three-year plan for the theatre looking at creating a youth theatre, community projects and educational work which would place the theatre where she works as a creative community hub for the arts.
As well as succeeding in her career, Chloe has been studying her PGCE and also still works with the Midland Actors Theatre company on various projects with communities and schools.
Chloe's long-term goals are to work in educational and community theatre and eventually lecture in this field, as she is currently applying for a Master's Degree.
Chloe sums up Newman to her, commenting "Newman is a great university and placed in a vibrant city full of opportunities and open doors for individual that have a drive to work hard.
"The support network you build will be with you not only while you study but as a graduate. Newman's Drama department are one of the best I found while looking for my undergraduate study. They will nurture your passions and value you as an individual whilst offering invaluable advice for your next steps."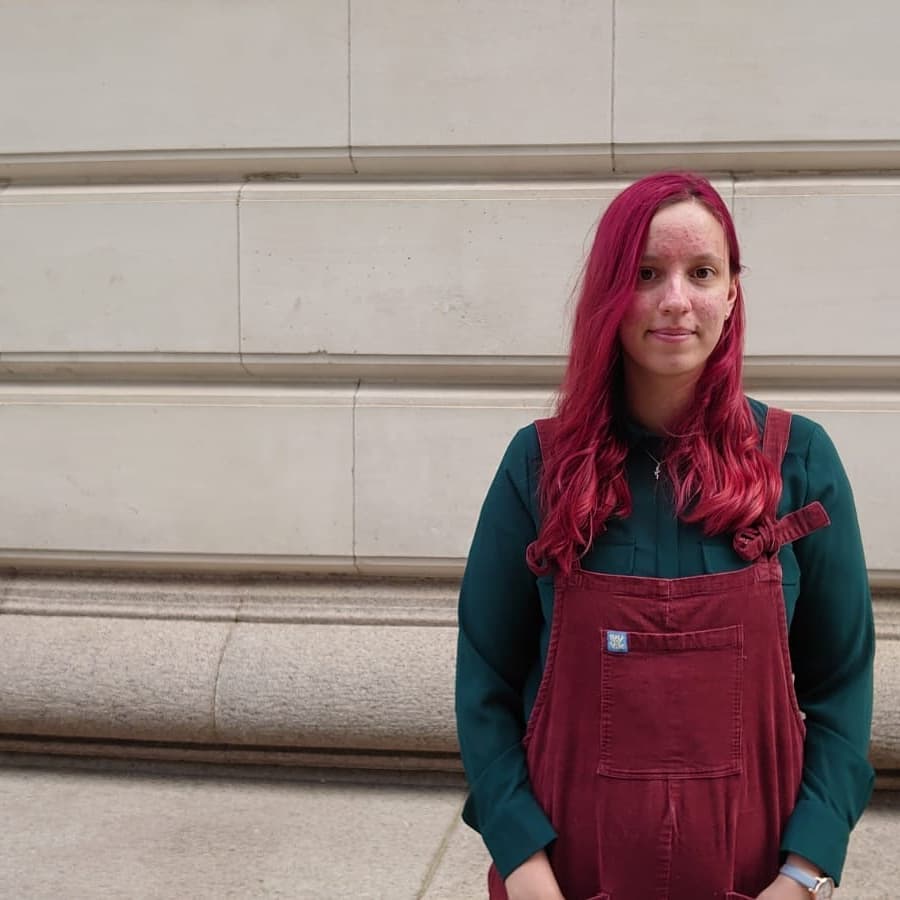 Megan Kendall – Drama, Theatre and Applied Performance
Founder, Cardboard Pirate Productions
Megan Kendall studied Drama, Theatre and Applied Performance at Newman graduating with a 2:1.
Upon beginning her degree Megan felt that her confidence was a hurdle, however, she felt she grew so much during her studies that she graduated as a very different person, in Megan's words, a better person.
Megan explains, "An obstacle that was prominent around January of second year was my mental health. A lot of personal stuff hit the fan for the second semester and I really struggled. However, the staff were there to help me, and they definitely made it easier for me to complete my second year of university."
Megan felt that the staff at Newman were able to support her and made her time at Newman a great experience.
"My greatest achievement would probably be making my film. I created a film for my dissertation piece. It not only got me my only 1st but it was so fun to make and allowed me to really explore how I could use my degree to make things."
After graduating from Newman, Megan completed her Master's Degree and then became self-employed, running her own business Cardboard Pirate Productions which focusses on writing and graphic design.
Megan's long-term goal is to be a published sci-fi author as well as continuing her studying to gain her PhD which has a focus on playwriting and poetry. Megan also hopes to own an online art shop and is working her way towards making her aims reality.
Megan's advice for future students is to "take your time. I was incredibly nervous to start university. Coming from a tiny town in Cornwall all the way up to Birmingham was scary to put it lightly but my advice is to look at the subjects you really want to do. Not ones that your parents want you to do or your friends or even your teachers. Look at what you have a passion for because otherwise you will not enjoy your time at university."