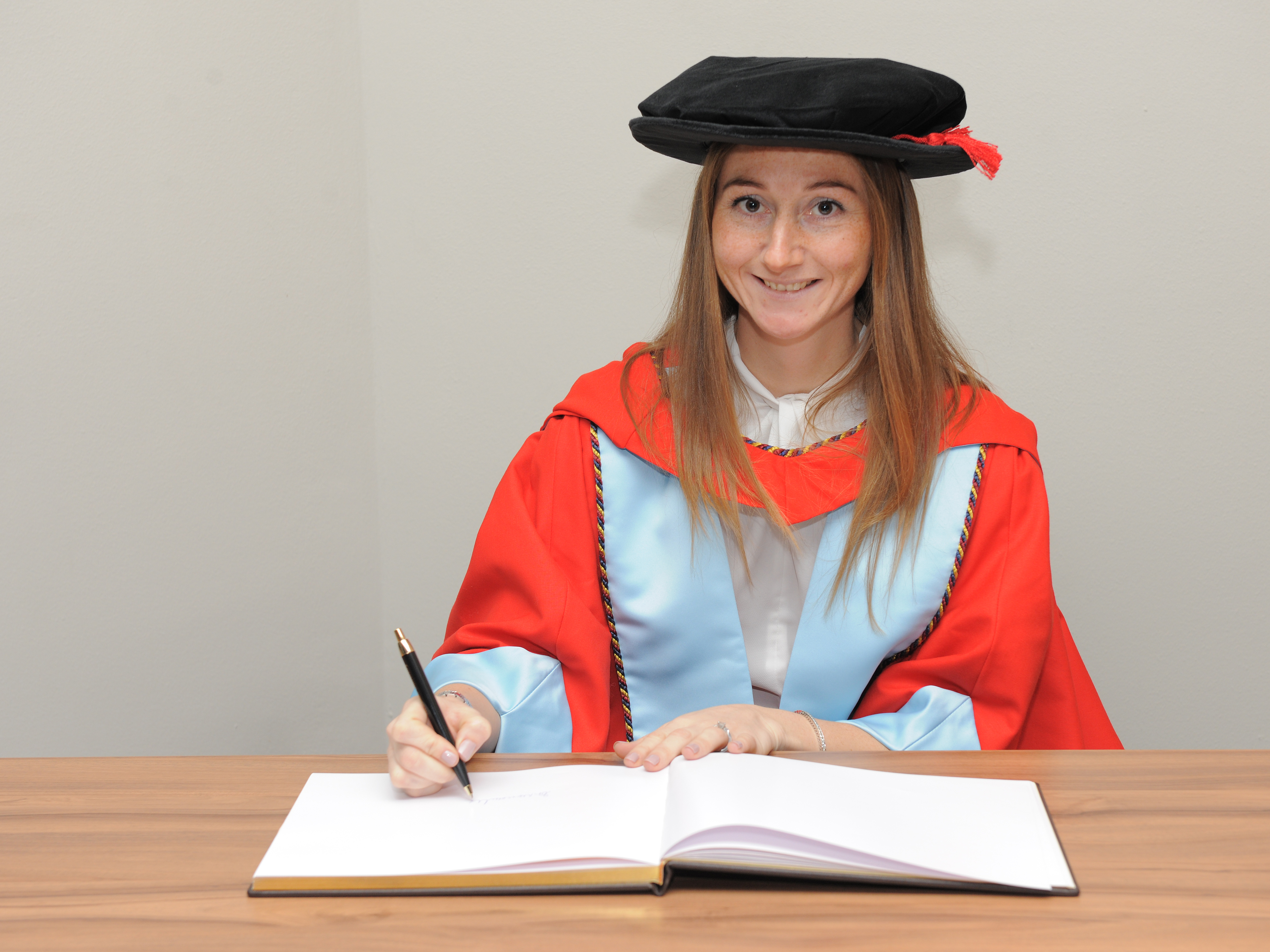 Sian Massey-Ellis, MBE – Sports Studies and PGCE
English Football Match Official
Sian, originally from Coventry, studied Sports Studies and also her PGCE in Physical Education at Newman University, Birmingham during the years of 2004 to 2007. Sian gained a First Class Honours in her Sports Course and then decided to progress on to her PGCE.
"I chose Newman as it did sport and had great links to teaching and I always wanted to teach."
When Sian was just 14 she began her refereeing courses and that is where her journey to becoming a Premier League Official started. Sian explains that her father was a big mentor in her life as he too was a grassroots referee and was able to teach Sian a lot about the football industry.
Sian began her journey, as many officials do, by being involved in grassroots football before being promoted to semi-professional football and then making her way into the professional game.
Sian recently revisited Newman University to be a part of the opening of a new 3G pitch on campus. Sian commented "It's a great opportunity for the future students to have access to [the pitch], allowing students to have better teaching facilities. It's a real honour for me [to return] as I loved my time at Newman."
Studying sport at Newman University allowed Sian to continue with her refereeing and progress within the industry and Sian comments that she had the most progress as a referee when she was at university. She was also able to take advantage of the opportunities on offer at Newman, including being part of the university netball team.
Sian enjoyed her time at Newman and explains that she always had the correct amount of support throughout her studies; "I had lots of support at Newman, staff were always willing to support and they also supported me around my refereeing.  If I didn't understand something they were always there to explain."
After completing university Sian continued with her refereeing career and made her debut in the professional world of football in 2009 refereeing Hereford vs Port Vale in League One. From then she has continued to impress, making her way into Premier League fixtures with her debut being Sunderland vs Blackpool and finally onto the field for international games with highlights such as the women's European championship final game in Sweden between Germany and Norway  in 2013.
Sian has now officiated over 60 Premier League games, over 15 women's games and been involved in 9 FA Cup fixtures.
Sian loves her career and has had many positive experiences thus far "I have had many positives [in my career] such as players apologising for questioning decisions to managers coming in to the dressing rooms after to say you have done well. Comments such as 'thought you were great today ref' really are the reason why we referee. You want to be good for the game."
Sian is an advocate for ensuring that females are encouraged not only in playing football but also being involved with the sport in a number of other ways, including being match officials.
"It's important that if girls want to get involved in football that they can see officiating is a choice. It's important that they can see there are opportunities to be involved in football as a match official."
It is for this reason that Sian has recently received an Honorary Degree as a Doctor of Science from Newman University.
"It's a real honour to be invited back to university, I loved my time at Newman and I love coming back. I really feel like I developed so much as a person at Newman."
When asked what advice she would give to students at Newman University Sian replied:  "Always try your best. When it seems hard that's when you try harder!!"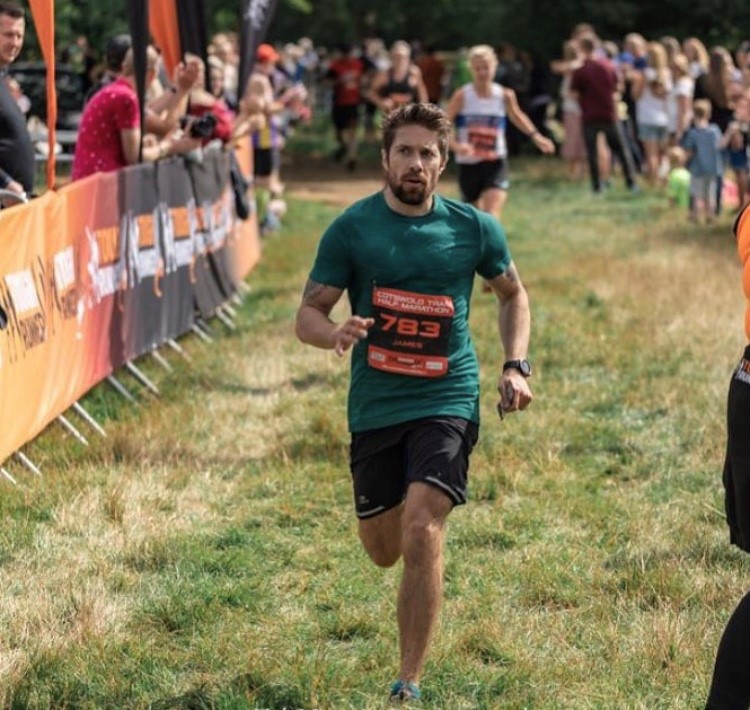 James Moore – Sport
Lead Lecturer in Sports and Exercise Science, Sandwell College
Business Owner
James graduated from Newman University in 2008 after studying his Physical Education and Sports Studies Degree. James chose the course due to its broad combination of modules covering areas such as physical education teaching, sport science and nutrition.
During his time at Newman, James had a close-knit group of friends and felt that the staff were always there to support the students.
"The staff had an open door policy, they always had time to help and support you as a student, their communication and response was quick and detailed."
After graduating from Newman James secured an internship with Watford Football Club working with their academy and first team. James was also coaching within his local community and within schools whilst completing a Personal Trainer qualification.
After leaving his internship with Watford, James went on to work with Lincoln City Football Club as their Fitness Coach as well as progressing with his studies by starting his MSc in Strength and Conditioning.
From this point, James continued to add to his portfolio and worked as a Sports Scientists and Strength and Conditioning Coach at both Birmingham City Women's and Aston Villa Women's Football Clubs, as well as a Strength and Conditioning Coach and Nutritionist at Notts County Football Club.
After his positions within a number of football clubs, James made his career move into education and began lecturing within further education. He now works as the Lead Lecturer in Sports and Exercise Science at Sandwell College. Part of James' role is to bridge the gap between theory and practice as he lectures on the Level 3 BTEC course.
James also runs his own fitness and nutrition business working with professional athletes on a consultation basis.
When talking of his biggest achievements to date, James commented "Working in professional football was a dream and still is a dream I continue to pursue. Working in professional Taekwondo as a Nutritionist and Strength and Conditioning Coach, helping Taylor Smith to win a silver medal was a really proud moment."
James also commented "Forging a career from what was a hobby and interest, as well as enjoying learning, seeking answers and using evidence informed practice that allows me to relay this attitude to my current students, is also an achievement of mine."
When he is not running his own business or lecturing, James enjoys researching within the sports science, nutrition, and strength and conditioning field.